close
Added To Favourites
---
INSPIRATION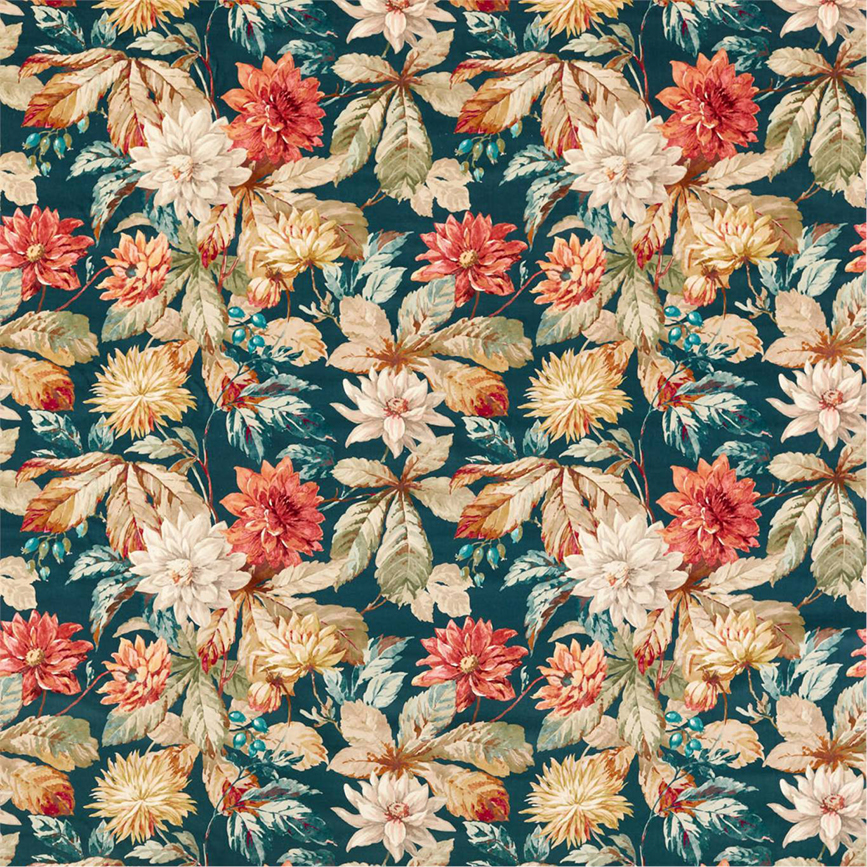 INTERIORS
DAHLIA AND ROSEHIP
Capturing the fond affection for this much loved flower, Dahlia and Rosehip is an iconic Sanderson archive design which has been carefully reproduced as both a fabric and wallpaper. Read More.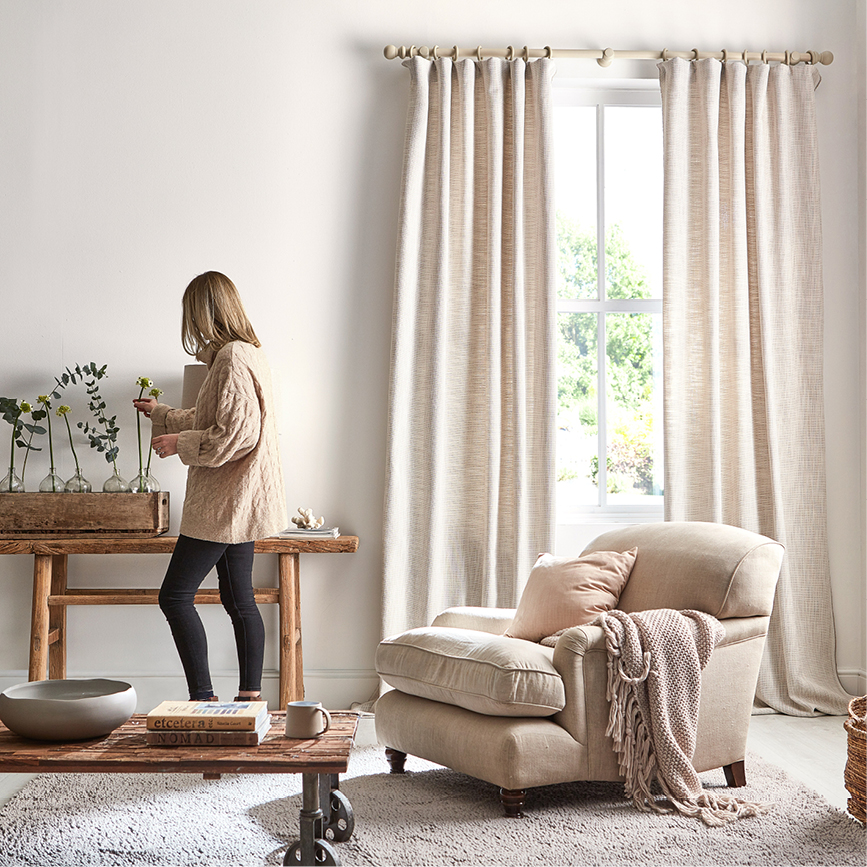 INTERIORS
NEVER UNDERESTIMATE THE WARMTH OF A NEUTRAL
With classic good looks and an easy going nature, there's everything to love about Sanderson Paint's neutral palette. Like a favourite piece of furniture or an iconic painting, it's timeless and of course, utterly versatile. Read More.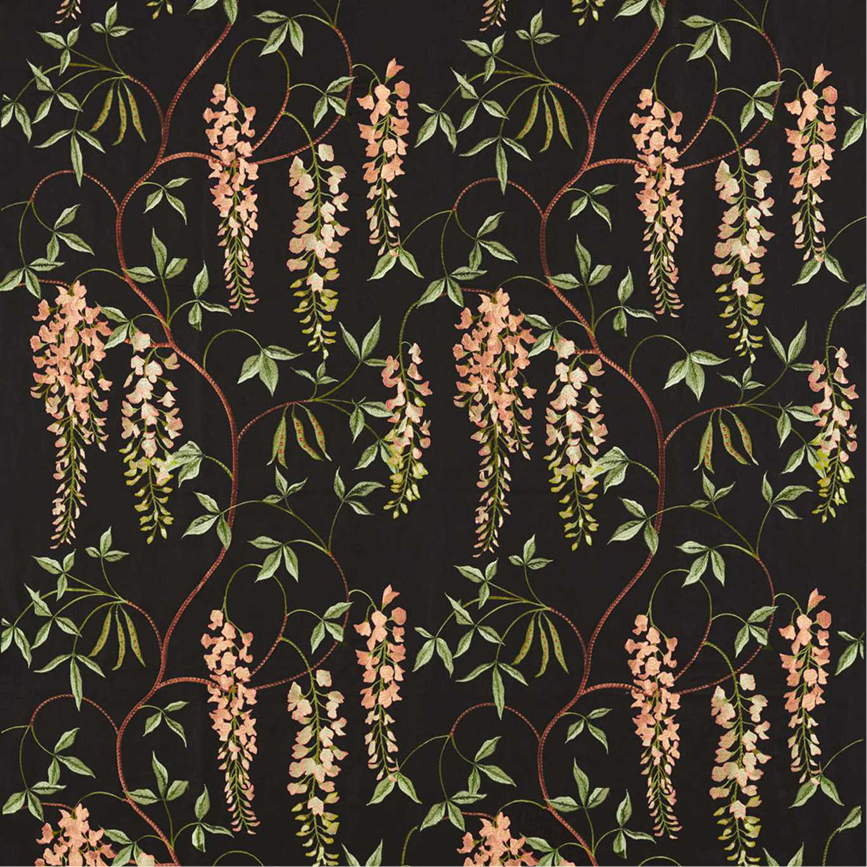 INTERIORS
LABURNUM FALLS
Set amongst a deeply coloured night sky, Laburnum Falls is an elegant combination of contrast and pattern. Made from a beautifully soft linen blend fabric, this month's Feature Floral is an ideal choice for curtains, blinds and cushions. Read More.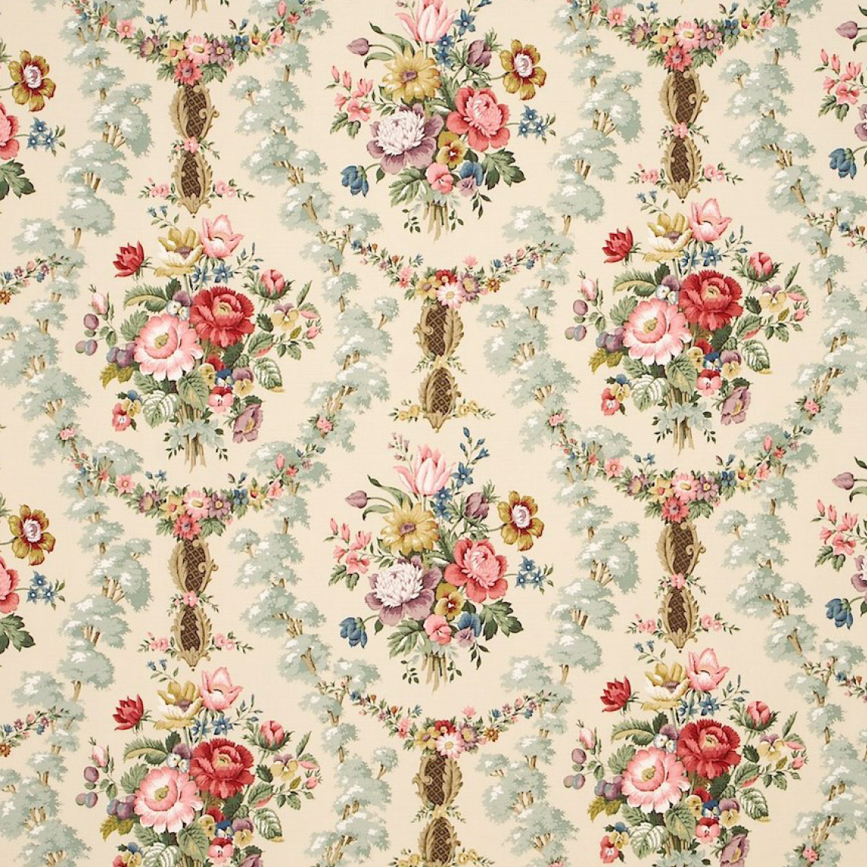 FEATURED
CHATSWORTH
In celebration of another anniversary, Sanderson One Sixty marks our 160th year. Featuring some of Sanderson's most iconic designs, the collection including the quintessentially British, Chatsworth. Read More.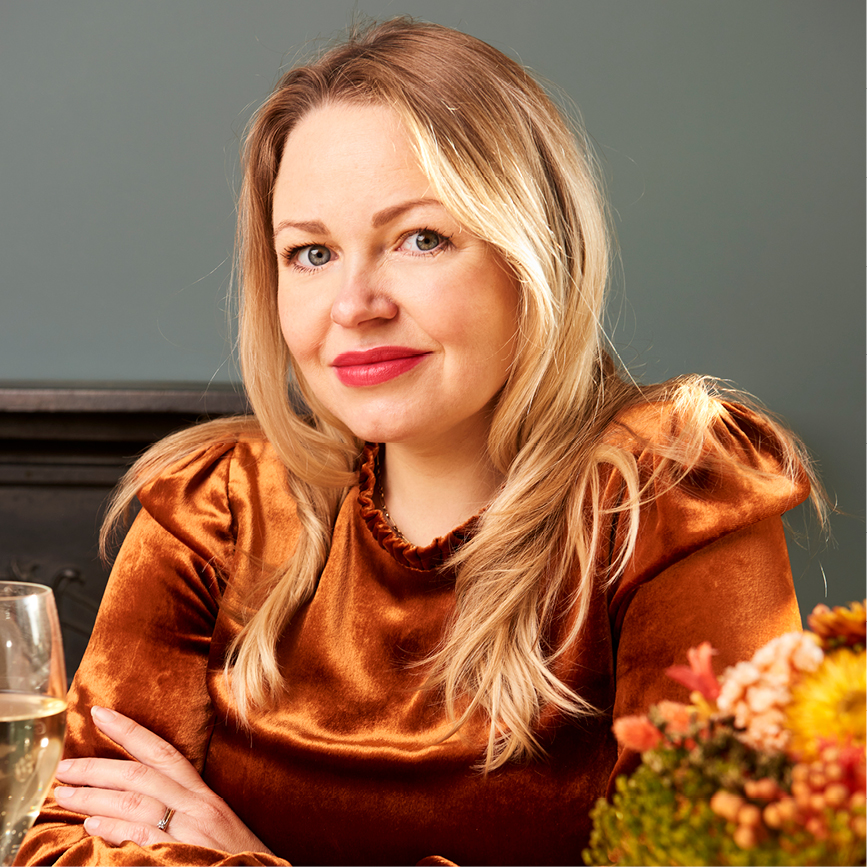 RECIPES
WE'RE PEACHY KEEN TO TRY OUT THIS FRUITY SALAD FROM ROSIE BIRKETT
We love how @rosiefoodie has used our Fusang Tree fabric to inspire her delicious panzanella salad. Picking out the rich summery hues from the Peach Blossom colourway, there's only one ingredient that could take centre stage – the enticing warmth of a golden peach. Read More.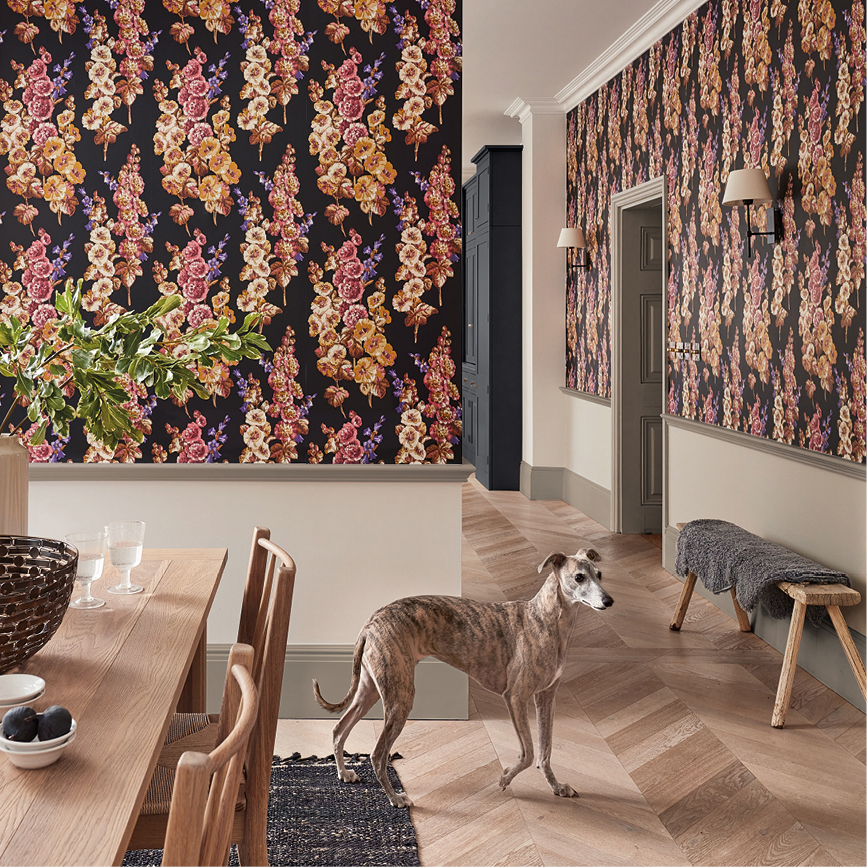 INTERIORS
BEE INSPIRED | WORLD BEE DAY
As the home of bountiful botanicals, we thought it fitting to match some bee friendly florals with their wallpaper and fabric counterparts to promote the awareness of bees and beekeeping. Read More.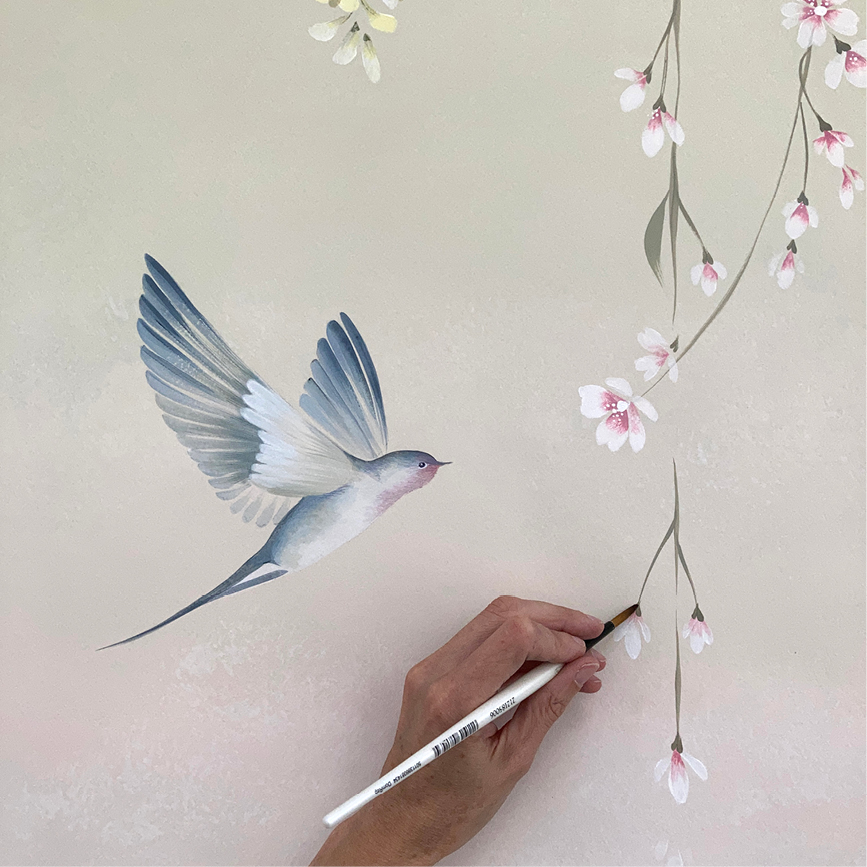 INTERIORS
WATER GARDEN PANEL BY RACHEL SPELLING
Chosen as the 2020 QEST (Queen Elizabeth Scholarship Trust) Sanderson Design Co. Scholar, Rachel's elegant and contemporary wallpaper panel has been crafted exclusively for Sanderson Water Garden. Inspired by nature's peaceful pleasures, in contrast to the chaos of London during lockdown, it draws on joyous springtime buds, early butterflies, and a quiet sense of space. Read More.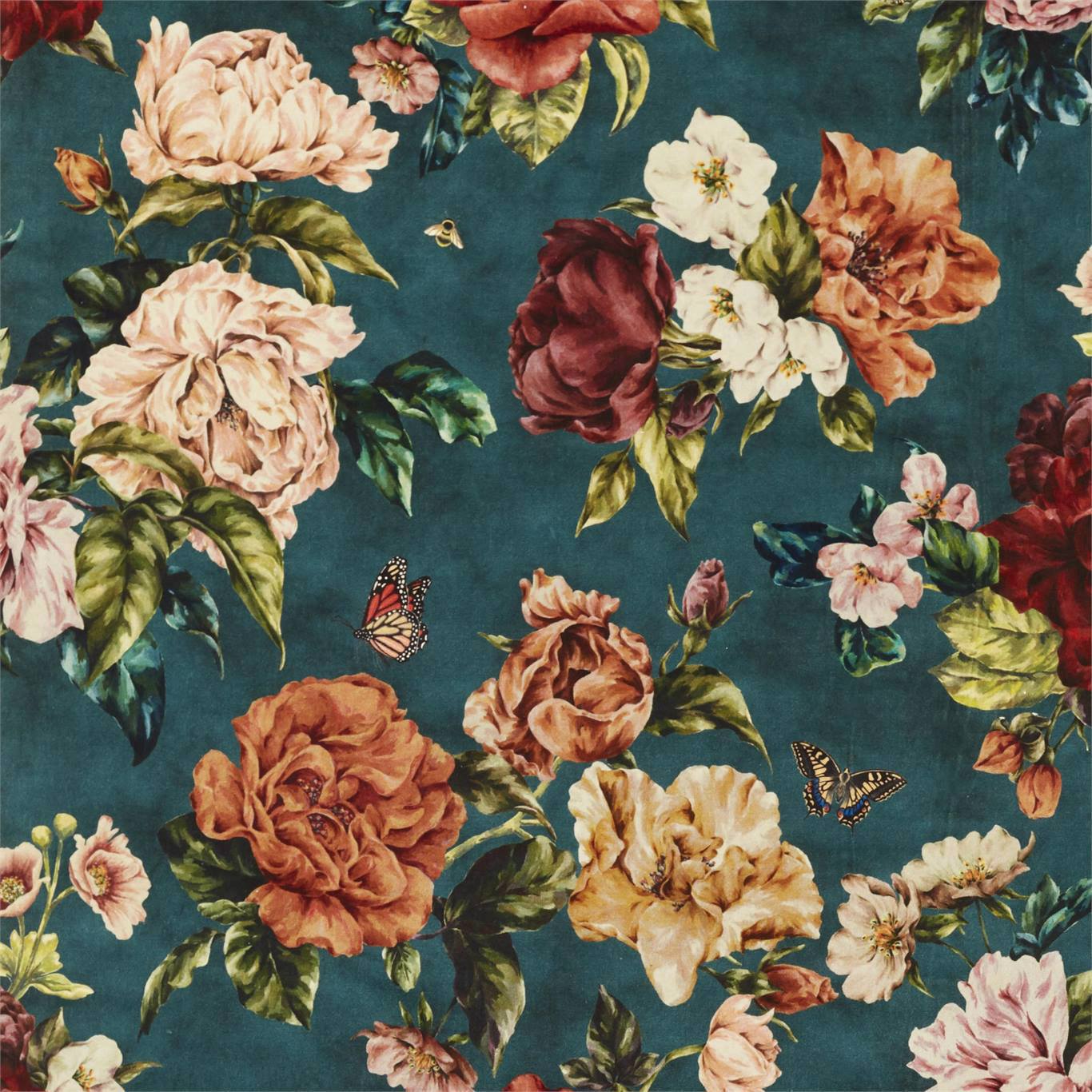 INTERIORS
FEATURE FLORALS PRESENTS | SUMMER PEONY IN NEWBY GREEN 
From Sanderson, the home of florals, Summer Peony brings to life the glory of a cottage garden, with an exquisite hand drawn design that captures the feeling of warmth and togetherness. Shown here in Newby Green, intricately detailed petals and buds contrast with the fabric's richly coloured ground. Read More.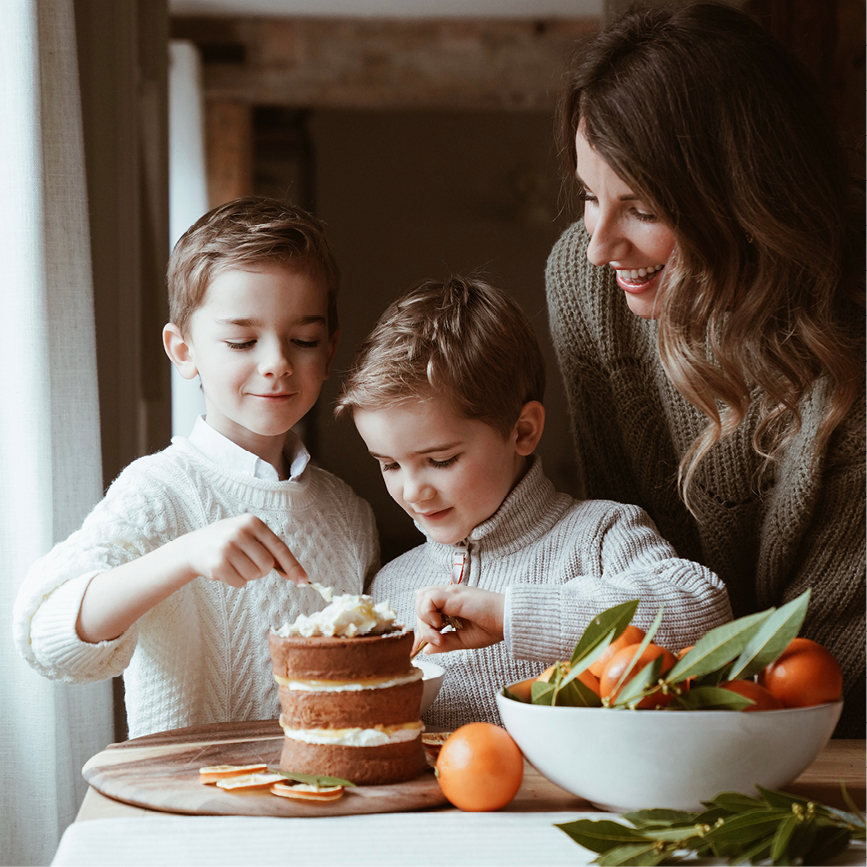 RECIPES
A SLICE OF COUNTRY COMFORT
We caught up with Lauren McDermott as she shares one of her favourite winter recipes – a fabulous and easy to make Blush Orange Layer Cake. Zesty and packed with vitamin C, it's a guaranteed crowd pleaser. Read More.