Happy birthday, Arthur Sanderson!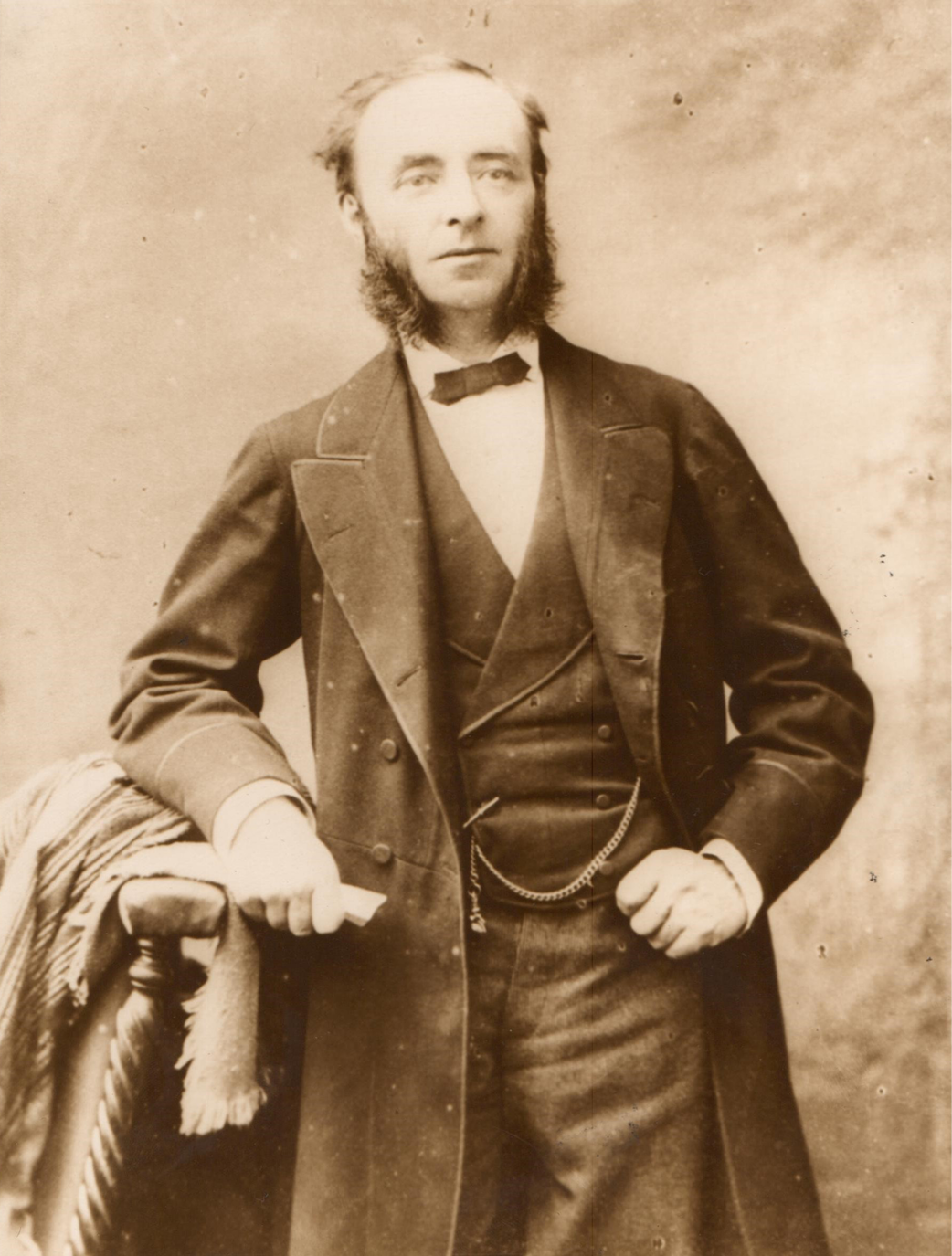 Today, we're celebrating our founding father, Arthur Sanderson, on what would've been his 194th birthday.
In 1860, at the age of 31, Arthur Sanderson (1829-1882) had the foresight to establish a business to meet the rising demand for high-quality decorative wallcoverings. At 24 Upper Street, amongst the hustle and bustle of London's Islington, he initially imported luxury French wallpapers, becoming one of the leading wallcoverings merchants in Britain.
Towards the end of 1860, Sanderson moved premises to Soho's Golden Square where his business was recognised as one of England's largest dealers of overseas goods. From here, Sanderson displayed expensive French floral wallpapers and wide panoramic scenes by Zuber of Rixheim, and exquisite embossed wallpapers by Paul Balin of Paris. In 1865 the business expanded once again, this time moving to 51 Berners Street, just off Oxford Street, where between 1868 and 1869, Arthur began commission-printing designs by hand block-printers.
Arthur's eldest son, John, joined the firm in 1877 and by 1879, to keep up with rising demand and changing public tastes in wallcoverings, Sanderson acquired land in Chiswick, West London, where a new factory was built to produce both hand and machine printed wallpapers. To begin with, the factory was around the same size as an average house and employed 10 men.
Photograph of Arthur Sanderson, c. late 1870s
ARTHUR SANDERSON & SONS
By 1881, two more of Arthur's sons, Arthur Bengough and Harold, were working at the business and the company was subsequently renamed Arthur Sanderson & Sons.
In March 1882, only three years after production began at Chiswick, Arthur Sanderson died, having established a successful, well respected British brand that imported, produced, and distributed high-quality wallpapers throughout Europe, Japan, Australia, and North America. Arthur's legacy lived on with many members of the decorating trade recognising him for his assistance and sound advice.
As 1896 dawned, there were about 250 employees at Sanderson & Sons, and the premises was one of the largest in the Chiswick area.
In 1902, the English architect C.F.A. Voysey was commissioned to design a new factory for the firm to accommodate further expansion. This modern white-tiled building was joined by a covered footbridge to the first factory building, with Arthur's sons ultimately doubling the volume of the business, thanks to a reputation for quality and fair trading.
Over time, Sanderson purchased the archives of several wallpaper manufacturers when they ceased trading, including Jeffrey & Co. (who printed all the Morris & Co. wallpapers), Woollams and Heffer. Arthur Sanderson & Sons contributed to create an archive of national importance in the history of interior decoration.
SANDERSON TODAY
Now known the world over for its iconic florals and explosive botanicals, Sanderson pushes the boundaries of heritage design. Holders of the Royal Warrant for three successive monarchs (George V, George VI and Elizabeth II) since 1924, Sanderson produces high-quality fabrics and wallcoverings for interiors of all styles. Completing the brand's timeless appeal, Sanderson paint is available in over 150 colours and three finishes.
In recent years, the company has successfully extended its product offering into homeware and gifting, in addition to collaborating with a range of licensing partners. Headquartered just outside London and with its wallpaper and fabric printing factories in the North of England, Sanderson continues to be a proudly British brand.
FIND OUR HOMEWARES AT THE FOLLOWING RETAILERS:
MARKS & SPENCER | JOHN LEWIS | NEXT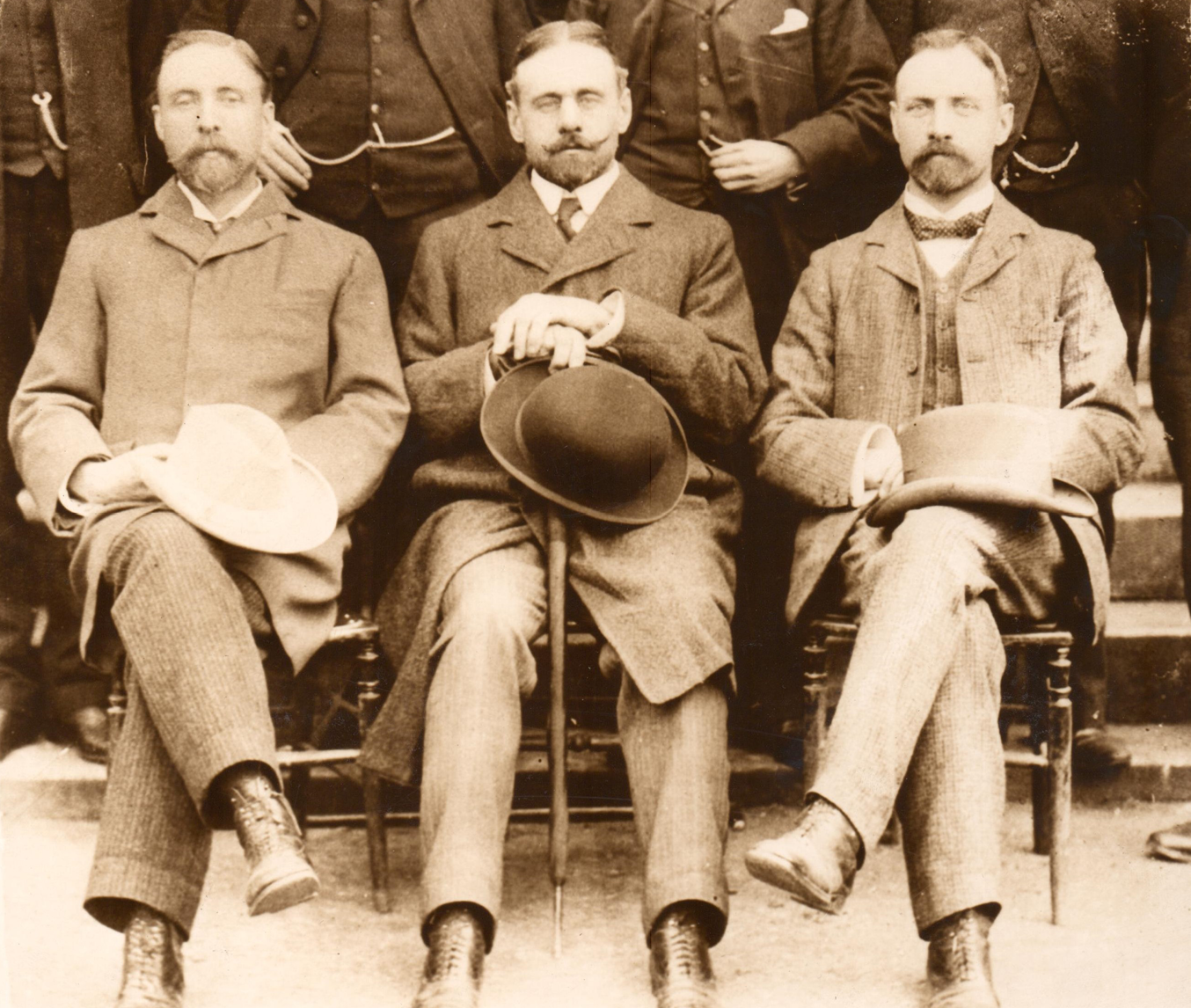 DESIGN DISCOVERIES | EXPLORE OUR FAVOURITE DESIGN CLASSICS FROM SANDERSON
posted on 12 Apr 2023 in Interiors