Pinetum Prints | The perfect small-scale fabric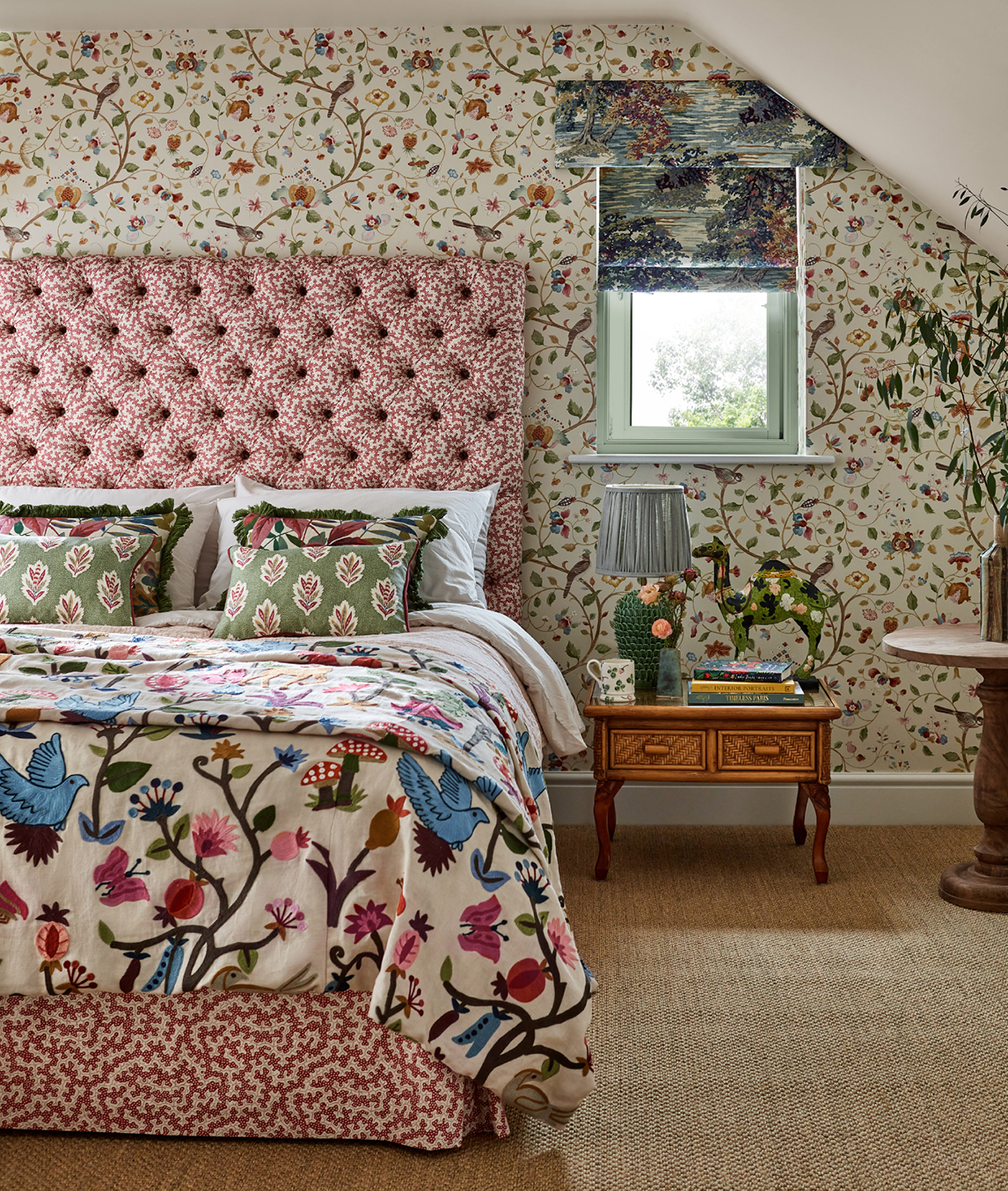 Your new best friend is here
At London Design week last month, Mary Graham from leading interior design duo Salvesen Graham described our Truffle fabric as "…everyone's new best friend." And we couldn't agree more. 
Taken from Pinetum Prints, which featured alongside Salvesen Graham at our Design Week panel talk, Truffle is one of five beautiful, smaller scale fabrics inspired by England's ancient woodlands. 
The collection, which accompanies our recent Arboretum launch, fuses stylised elements with archival prints to beautifully reflect the wonder of country life. A hugely versatile choice, Pinetum's fabrics work equally well on their own, alongside Sanderson favourites like Rose & Peony, Chelsea and Stapleton Park or when paired with more contemporary designs.
Mary continues, "We like to use either classic or traditional designs – maybe someone already has a sofa in a Sanderson fabric that's perfectly good to keep from both a nostalgia and a sustainability point of view. When working on a project, we don't necessarily need to throw things out, instead we look to use our knowledge to bring a piece up to date or to add a personal stamp that makes things feel more modern. This is why we're finding Pinetum so helpful."
Unfurling across a subtly textural ground, Fern Fronds emerge and coil to create a wonderfully versatile printed fabric. A fantastic coordinate, it's an excellent choice for armchairs and cushions.
An archive design, Truffle is made from lines of pin dots on a spotted ground. A lovely mix of texture and tone, use as a coordinate to the entire Sanderson range.
Latin for pine grove, Pinetum's smart pinstripe with scalloped edge detail takes its name from the series of paths that lead through the largest pinetum in the world.
Meandering across a valley floor and surrounded by tall trees, Oxbow is a stylised river design printed on cotton/linen. A wonderfully adaptable fabric, it's available in three versatile colourways.
Completing the book is the unusually named Sessile Leaf, the point of a leaf blade that connects directly to a plant's stem. With a screen-printed appearance and hand-crafted look, stylised leaves are placed to create a contemporary stripe effect on an archive-inspired spotted ground.
DISCOVER THE PINETUM PRINTS RANGE
posted on 31 Mar 2023 in Interiors