Never underestimate the warmth of a neutral (or the British summer)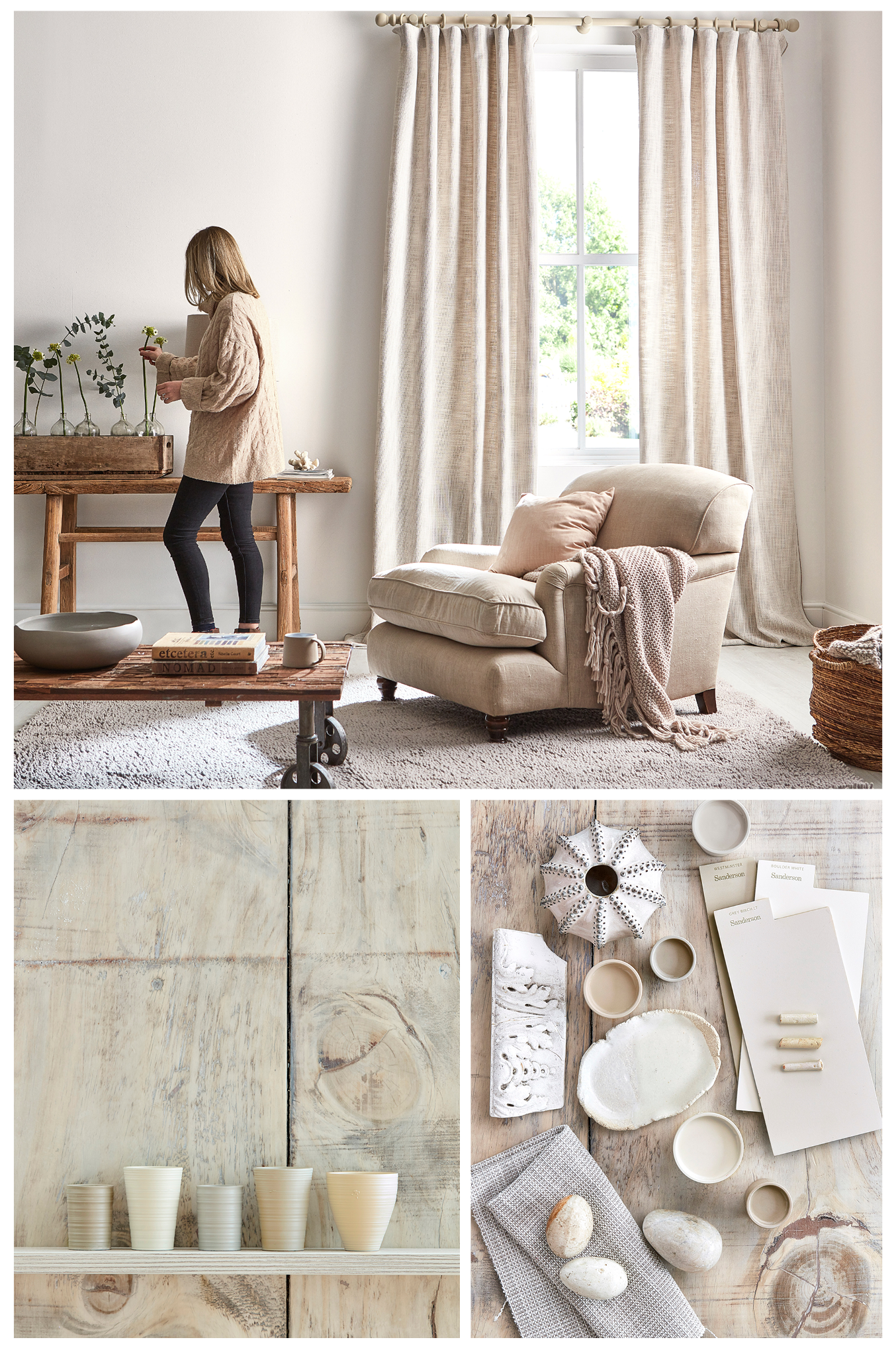 With classic good looks and an easy going nature, there's everything to love about Sanderson Paint's neutral palette. Like a favourite piece of furniture or an iconic painting, it's timeless and of course, utterly versatile.
A decorating staple, use in the background, foreground… and on all four walls! Use to envelop rooms in an unmistakeable warmth or as the faithful foundation to accent colours. Layer with tonal shades for a beautifully calming scheme and use throughout the home, from hallways to sitting rooms, bedrooms to bathrooms.
Not sure where to start? We adore this quintessential pairing of Westminster, Boulder White and Grey Birch LT - an elegant combination that stands the test of time and the demands of a busy home.
Westminster: Simple and supple, with a touch of warmth.
Boulder White: A calming off-white stone hue, soft and restorative.
Grey Birch LT: An elegant and fresh tone that will compliment any space.
Sanderson Paint comes in a choice of two finishes:
Active Emulsion
Designed for living, Active Emulsion is our most versatile finish yet. This highly durable classic matt finish is ideal for busy family homes and can be used on walls and woodwork. Whether it's a living room, hallway, bustling kitchen diner, playroom or bathroom, this washable finish is made for family life.
Water-based Eggshell
Sanderson Acrylic Eggshell is a hard-wearing, water-based paint suitable for interior walls, ceilings, woodwork, radiators and metalwork. It has a washable, low sheen finish, making it perfect for kitchens, bathrooms and conservatories. Also suitable for use on interior and exterior woodwork and metals which have been primed.
Order samples and buy online
Delivery is free all standard size paint tins (not tester pots).
DISCOVER OUR NEUTRAL PALETTE
posted on 31 Aug 2022 in Interiors