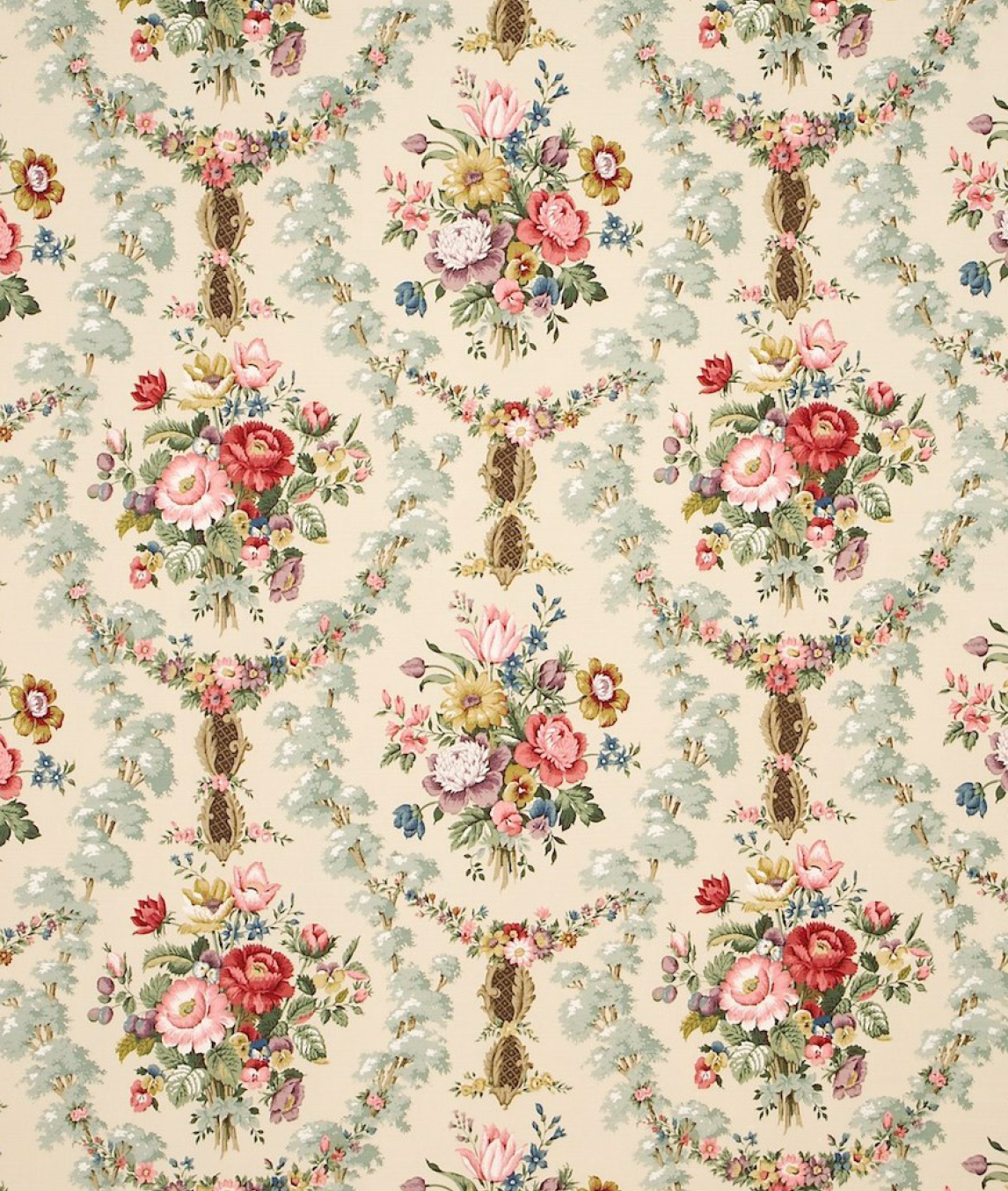 With its vintage feel, Chatsworth is a Sanderson classic. From the home of all things floral, we discover the story behind this month's featured design.
In the year that saw Princess Elizabeth become Queen, Kenneth Truman, Sanderson's head of design at the time created Chatsworth. This new printed fabric, which was originally manufactured at our Uxbridge factory in 1953, incorporated floral bunches and garlands in a classically English style.
Get the look with…
In celebration of another anniversary, Sanderson One Sixty marks our 160th year. Featuring some of Sanderson's most iconic designs, the collection includes a relaunch of Chelsea, the ultimate rose bouquet. A slightly more contemporary alternative to Chatsworth, its free flowing, feminine and somewhat whimsical. This charming floral has been in the range since 1957 and is available in seven splendid colourways, including the original pink and white. More recently, Chelsea has been reproduced across fabric and wallpaper in a host of gorgeous new spirited tones, guaranteed to bring a colourful, vintage feel to any room in the home.
posted on 09 Aug 2022 in Interiors