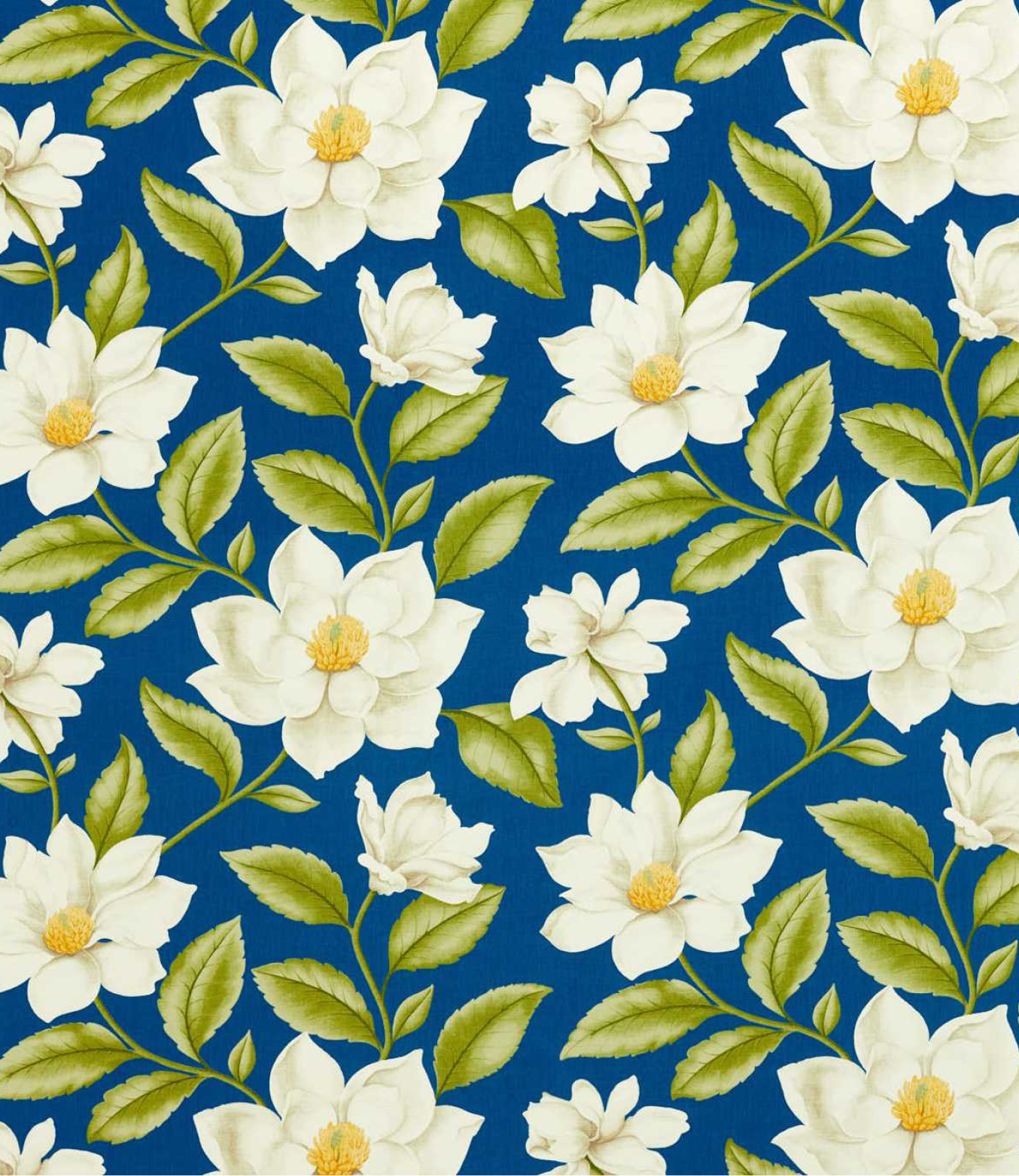 In this month's Feature Floral, we turn our attention to the magnificent magnolia blooms of Grandiflora. Grand by name and nature, this bold, largescale design is printed on a beautiful cotton linen blend, which gives a lovely soft handle.
As part of our celebratory One Sixty Collection, the flower's texture and tone are vividly reproduced in a choice of four colourways: Linen/Olive, Emerald, Bright Blue and Scotch Grey.
Subtle nuances of light and shade give the flowers a luminous waxy quality, making this the perfect choice for upholstery, curtains, blinds and cushions.
Pair with Roslyn or Woodland Ferns in Green, to continue the countryside narrative or bring the outside in with our coordinating Grandiflora wallpaper. Add a geometric contrast with Cheslyn's zigzag lines or Linden's small scale trellis to complete the look.
posted on 11 Nov 2022 in Interiors