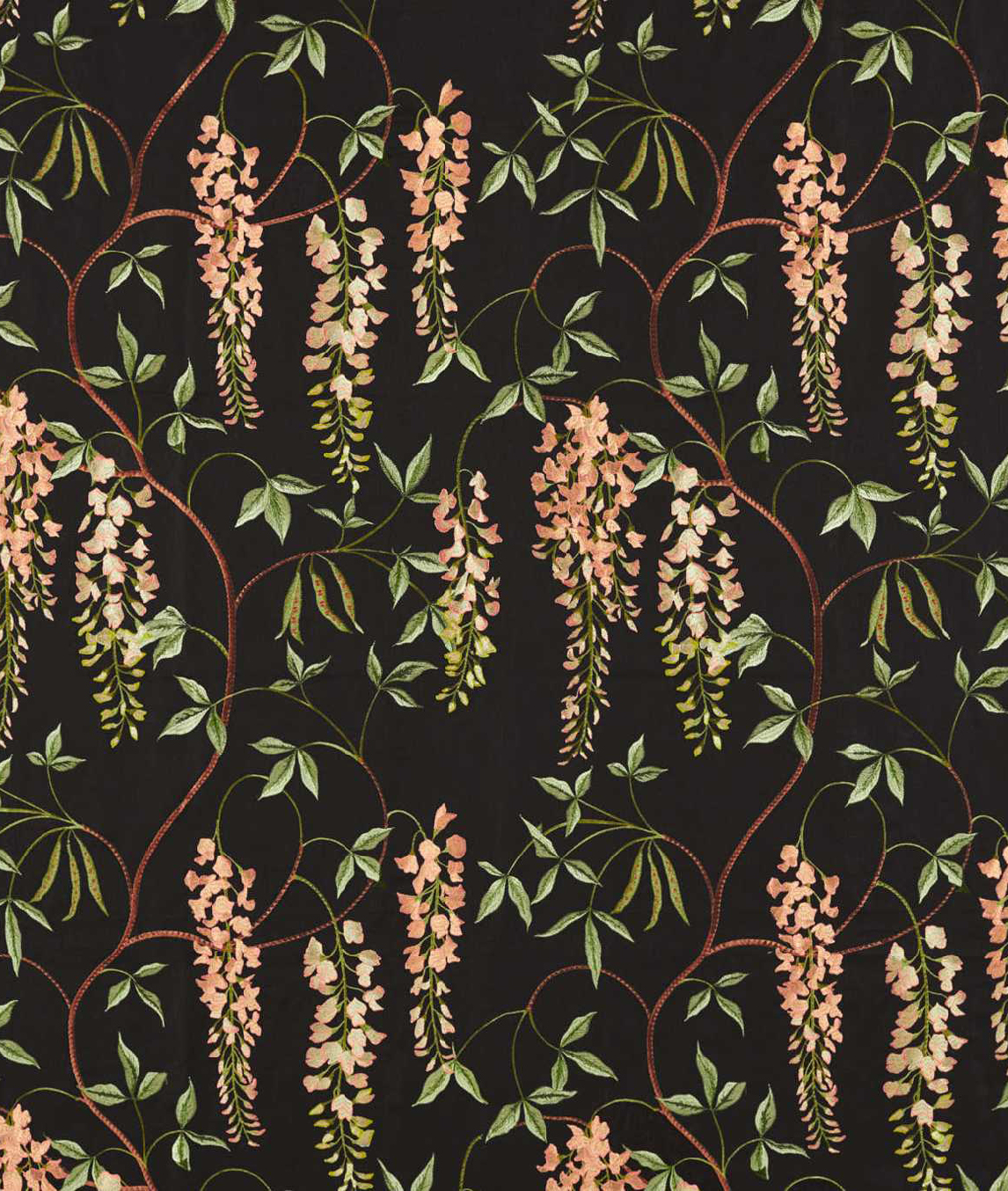 Set amongst a deeply coloured night sky, Laburnum Falls is an elegant combination of contrast and pattern. Made from a beautifully soft linen blend fabric, this month's Feature Floral is an ideal choice for curtains, blinds and cushions.
The dramatic warmth of its Ebony and Inkwood colourway was inspired by the coromandel lacquer used in Chinese folding screens and inlays. With stitches that look like silk, seed pods, edged in yellow and pink, bring a natural elegance to this archive inspired design, that's sprinkled with touches of art deco.
Also known as the golden chain tree, the beautifully embroidered hanging laburnum blooms cascade elegantly against the fabric's intense, dark ground creating a statement scheme that pops against plain walls and elegant furniture.
A design of contrasts, pair with similarly rich tones such as Bengal Red or Burn Black Lt from Sanderson Paint.
posted on 30 Aug 2022 in Interiors