Feature Florals presents | Summer Peony in Newby Green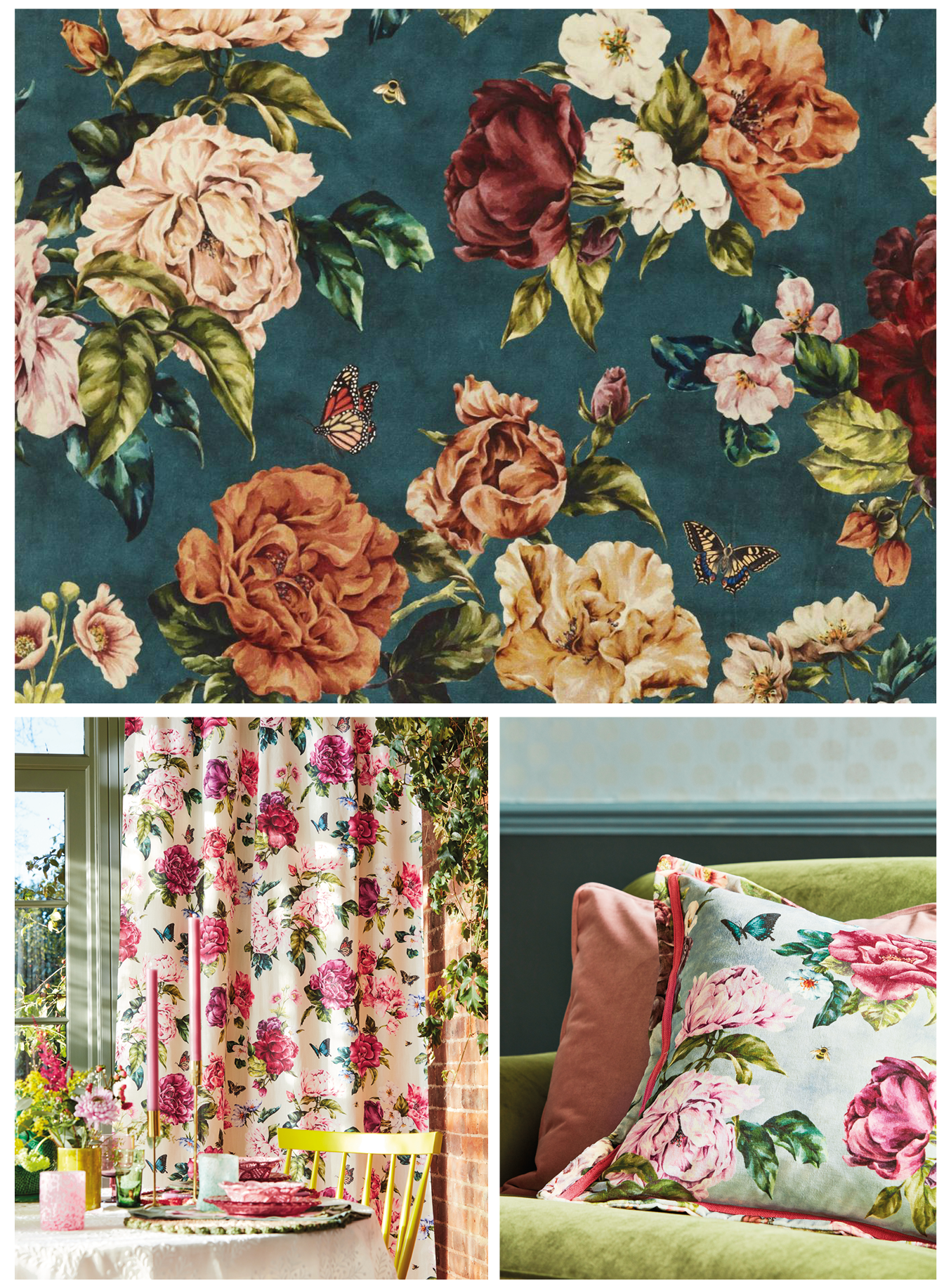 Abundant blooms, generous and ever giving, feature on this inspiring scene of blossoming peonies, delicate butterflies, and friendly bees. Printed on a sumptuous cotton velvet, it's an excellent choice for living spaces of all sizes.  
From Sanderson, the home of florals, Summer Peony brings to life the glory of a cottage garden, with an exquisite hand drawn design that captures the feeling of warmth and togetherness. Shown here in Newby Green, intricately detailed petals and buds contrast with the fabric's richly coloured ground. 
Thanks to its hardwearing nature, velvets have long since been a favourite choice for upholstery, whether adorning the reverse of dining chairs or a complete sofa. Go boldly and contrast with confident stripes or team with raw silk for a glamourous effect. Alternatively, take advantage of the design's beautiful drape with a portiere or living room curtains, perfect for keeping cool draughts at bay. 
Remember to complete the scheme by drawing out accent colours such as autumnal rusts or delicate pinks, matching with table lamps or a scattering of accessory cushions, trimmed in complementary tones. 
Produced as part of our National Trust collection, where five captivating design themes explore the National Trust's raison d'être, Summer Peony sits within the Country House theme, taking its inspiration from the most beautiful of British surroundings. 
Available in two further colourways: 'Vineyard/Rose' and 'Fuchsia/Rose' 
Produced by Sanderson under licence from The National Trust (Enterprises) Limited (a subsidiary of The National Trust for Places of Historic Interest or Natural Beauty, England and Wales registered charity number 205846). 
DISCOVER SUMMER PEONY COLOURS