Feature Floral | Chinese Lantern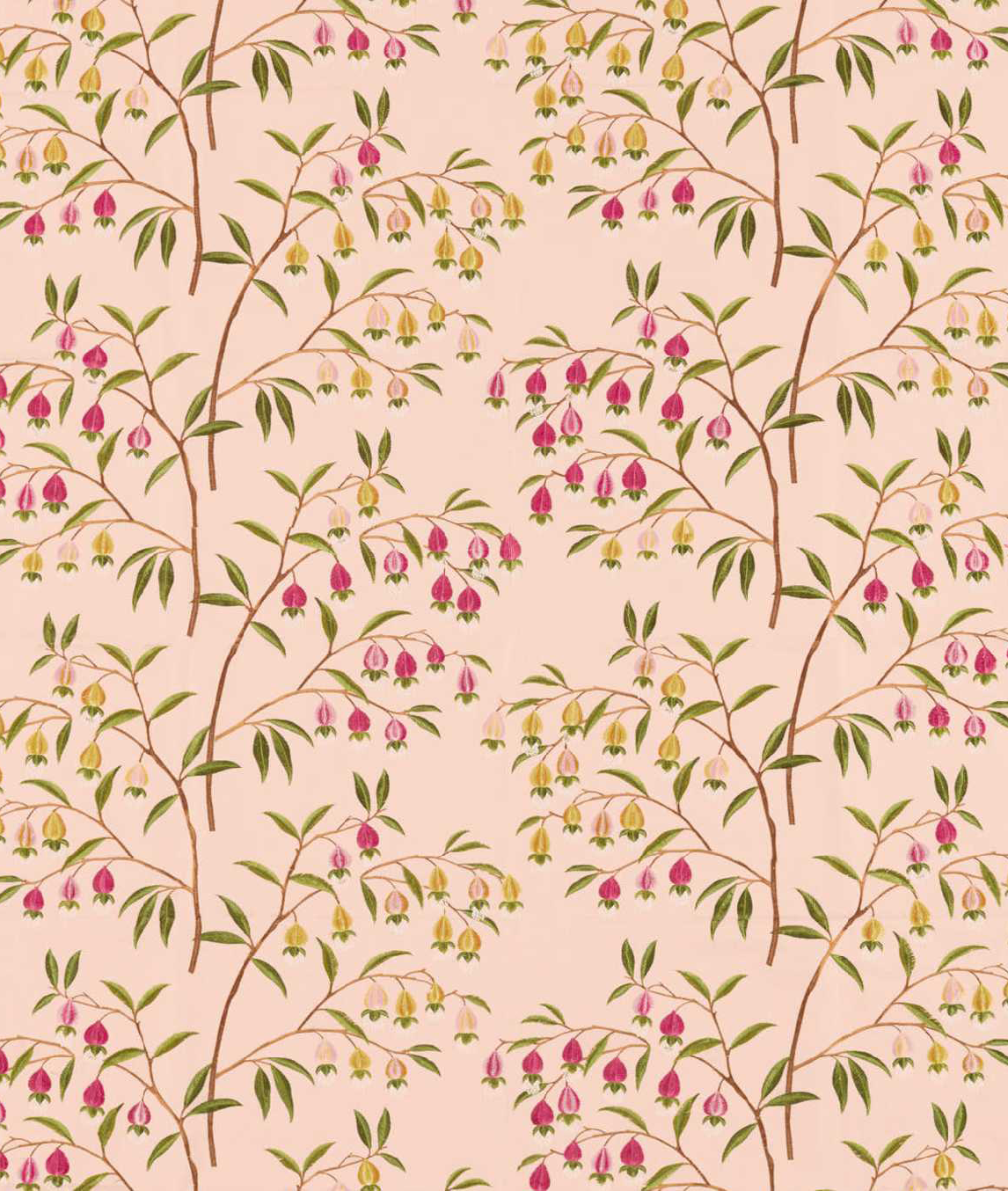 As we enter March, when Japan's famous cherry blossom begins to burst forth, this month's Feature Floral centres on the softness of pink in design.
A cheerful choice for all kinds of light, from bright sunlit mornings to creating cosier evenings, tonal pinks sit perfectly in every size of room, introducing a calm and measured confidence.  
Our elegant Chinese Lantern fabric, in a gorgeously soft Peach Blossom colourway, represents the versatility of this warming palette. Gently hanging embroidered pendants show the intricacies of these delicate blooms, sensitively stitched to capture the majesty of each individual flowerhead.
Taken from our Water Garden collection, which fuses Japanism with a love of Indian and Chinese patterns, Chinese Lantern is reminiscent of similar designs found in our nation's ancestral homes. An excellent choice for bedrooms and living rooms, use this traditional cotton linen blend for curtains, blinds and cushions throughout the home.
Commonly known by their simplified name, 'fuchsias' were discovered in the Dominican Republic during the late 17th century. Renowned for their striking hues, which we've carefully translated into three enticing colourways, Chinese Lantern is available in Mint/Apricot, Wild Plum and of course, our featured Peach Blossom.
posted on 02 Mar 2023 in Interiors