Small Rooms, Big Statements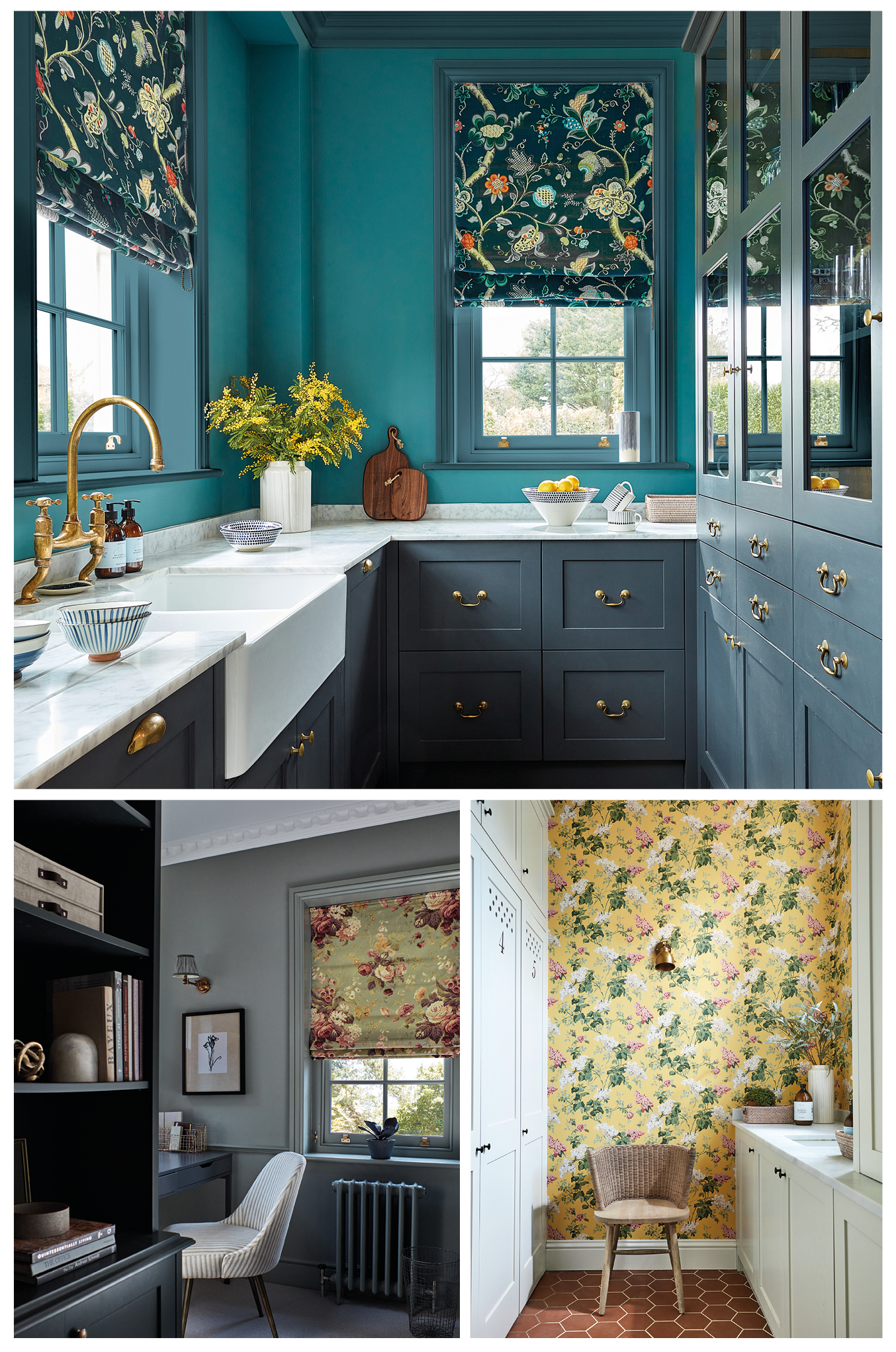 With smaller spaces comes the opportunity to do something spectacular. Just because a room might not be the largest, it doesn't mean it's any less special. Quite the contrary.
Slimline rooms open up a world of decorating possibilities - often their compact size can be a bonus (especially if you're going outside your comfort zone and trying something new). Whether you're thinking study, kitchen or utility, we have a design that's guaranteed to inspire. 
If walls are on your list, make a cheerful statement with Sommerville's evocation of spring. In a fresh Carmen/Daffodil colourway, it looks beautiful accented with pretty storage baskets and our coordinating Sorilla printed chintz. Alternatively, for a bouquet of botanicals, our Hykenham wallpaper is a classic Sanderson design that adds decorative detail and oodles of personality.
Darker colours make smaller spaces wonderfully cosy – an especially welcome feel at this time of year. Distinctive fabrics, such as Roslyn drawn by eminent designers look incredible with dramatic paints that reach from coving to window frame. Classic yet contemporary, the Eucalyptus/Rowan Berry colourway is printed on sumptuous velvet, bringing a luxurious element to spaces of all sizes.
Discover Sanderson 160 and explore how our feature florals pack a powerful punch, even in the smallest of spaces. 
DISCOVER THE ONE SIXTY COLLECTION
posted on 28 Oct 2022 in Interiors