Feature Floral | Stapleton Park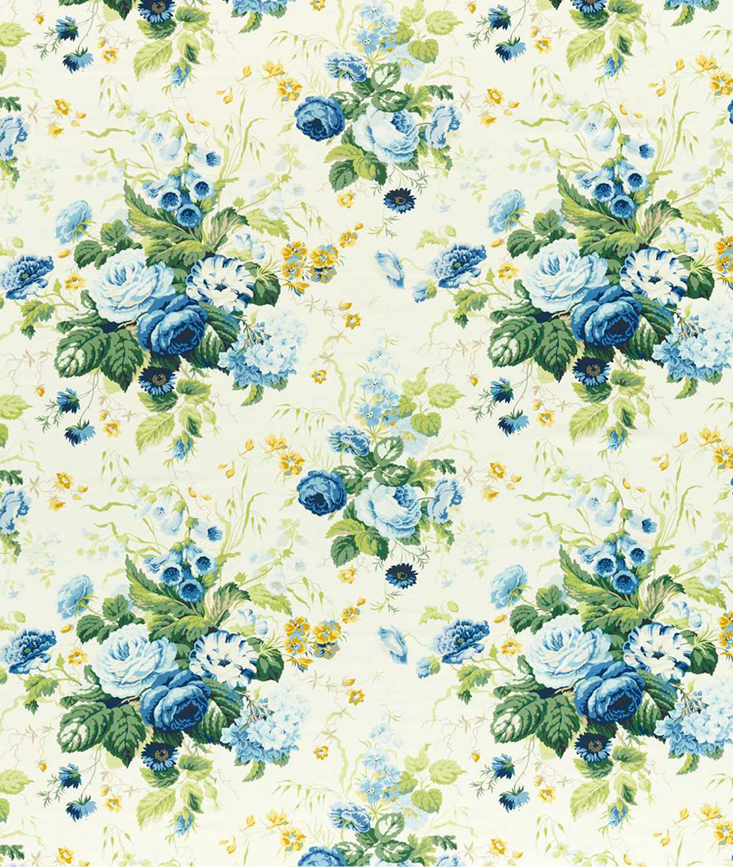 It's more than 160 years since Arthur Sanderson began selling his unique style of wallpaper from his showroom in London's Soho Square. In the decades that followed, Sanderson has graced the interiors of homes around the world with its quintessentially English look.
In this month's feature floral, we're spotlighting Stapleton Park, from our celebratory One Sixty collection. Designed by Pat Etheridge and first launched in 1990, it features roses, cornflowers, foxgloves and hydrangeas with trailing stems and foliage, combining to create a large scale bouquet.
An ideal choice for upholstery, curtains, blinds and cushions, layer Stapleton Park with co-ordinating designs, such as Etchings & Roses or Fenne to introduce a timeless and romantic feel.
Alternatively, choose the muted, mid yellow of Ming Gold or Yacht Blue Light's atmospheric deep, inky navy blue for a paint based partner.
Available in four colourways: French Blue, Squirrel/Olive, Navy/Olive and Cream/Pink.
The Squirrel/Olive colourway is printed on a plush velvet and Navy/Olive on a smart, soft cotton.
posted on 02 Feb 2023 in Interiors