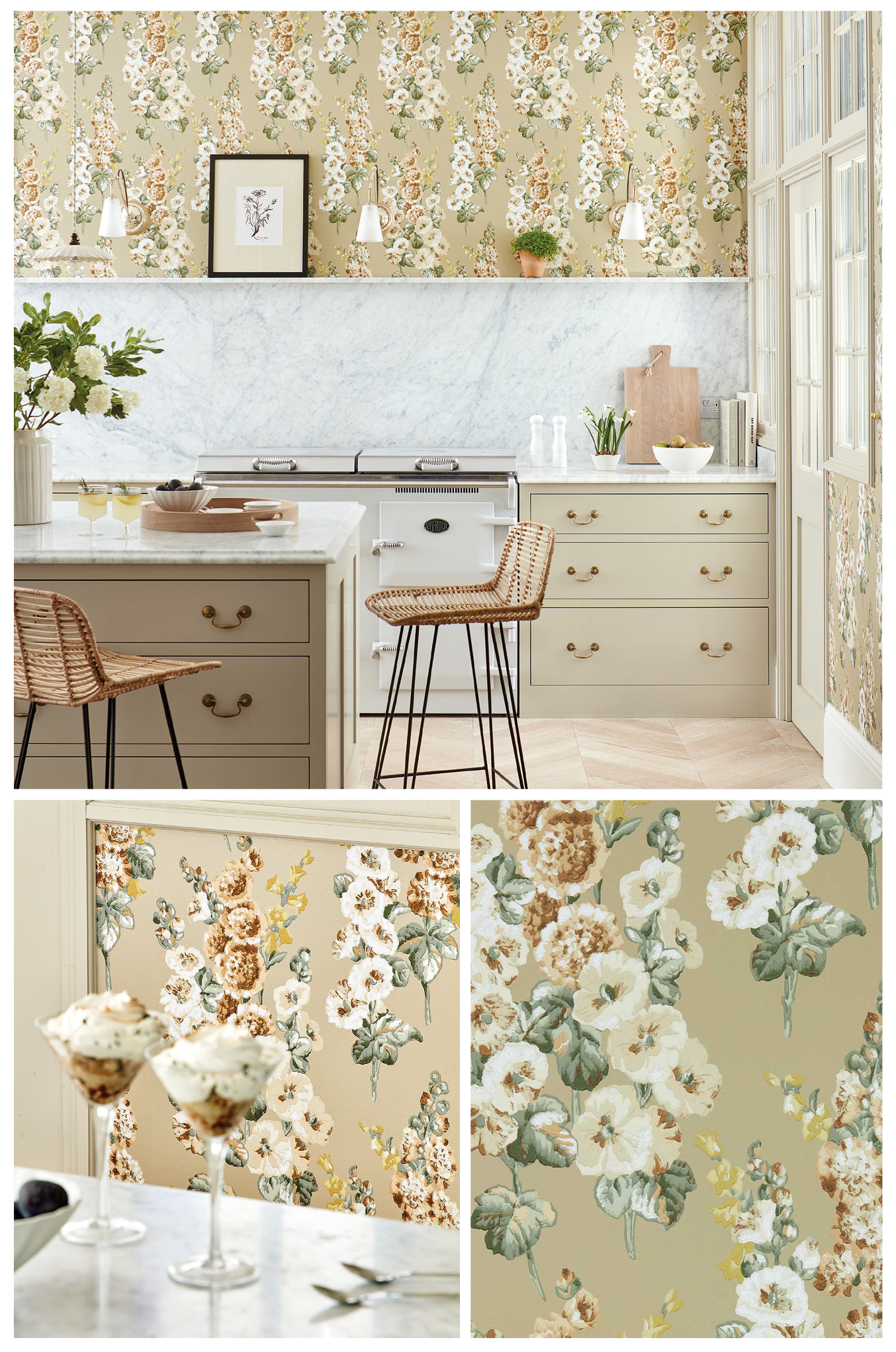 It's 160 years since Arthur Sanderson began selling a unique style of wallpaper from his showroom in London's Soho Square. In the decades that followed, Sanderson has risen to become one of the most influential names in interior design, furnishing homes of every kind around the world.
In this month's Feature Floral, we shine the spotlight on Hollyhocks, from our One Sixty collection.  Celebrating 160 years of iconic design, this launch includes famous florals and countryside motifs reimagined into a distinctive colour palette.
Adding a vintage feel to any room, Hollyhocks was taken from a 1937 archive document and produced as a wallpaper for the first time as part of our One Sixty Collection. Surface printing gives a lovely 3D quality to the design's chalky ground and its Gold Metallic/Tan colourway adds an undeniable warmth.


Hollyhocks is available in two further wallpaper colourways and in a choice of six fabric colourways.
Wallpaper: Copper/Rhodera, Fire Pink/Bright Blue and Gold Metallic/Tan
Fabric - Petrol Blue/Multi, Ebony/Cerise, Sage/Rose, Mint/Pink, Sapphire/Green, Teal/Ruby
posted on 14 Oct 2022 in Interiors