The power of nature's palette | Sanderson rediscovered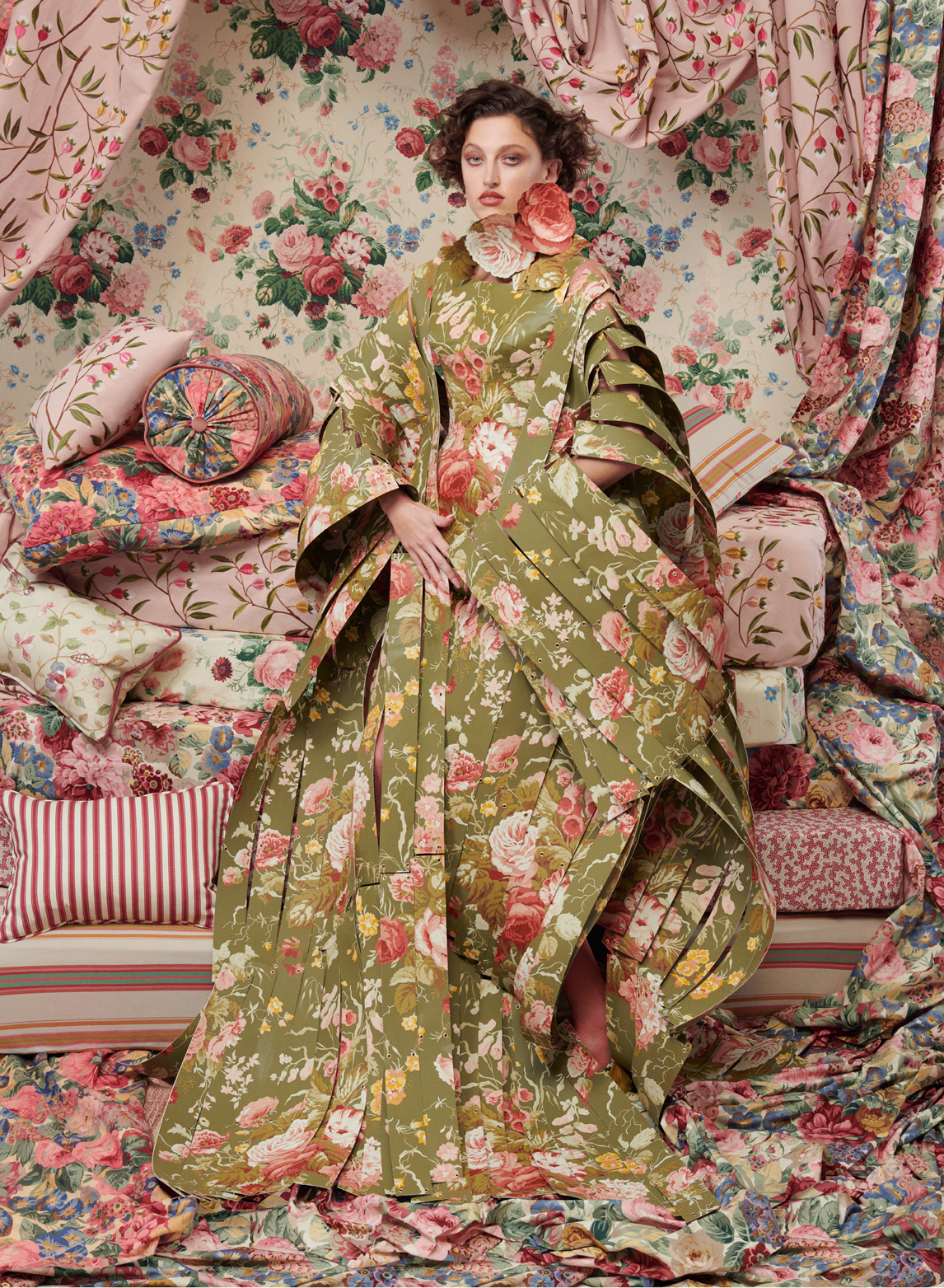 WE HAVE collaborated with acclaimed photographer, Damian Foxe, in a campaign that reflects Sanderson in an exciting new light
Embracing nostalgia, while moving ever forward, acclaimed photographer and visual artist, Damian Foxe, has refocused his expert lens on the intricate beauty of our timeless designs.  
In a bold campaign that draws on our enduring legacy for iconic florals, this exciting collaboration has reimagined the ways in which we interpret our infamous patterns and prints. In a series of photographs, Damian has captured the notable history and endless permutations of memorable designs from past and present. Hero prints reflect a newness through Damian's direction, delighting curious design minds and aficionados alike. 
'I wanted to encapsulate the sense of joy and exuberance that abounds in these multi-layered histories [of Sanderson's archive], but the message remains simple, there is beauty in pattern … In the images that we created for this campaign, our muse has become so lost in the joyous process of decorating, that she has forgotten to stop, until she has become completely enveloped in the space around her. She has in fact become one with the narrative of her own storytelling… The message is implicit. It's ok to embrace print in all its multi-layered possibilities, and the braver you are, and the more you let yourself go, the more compelling and beautiful the outcome.' – Damian Foxe. 
Pink and green dance in couture movements, around the model as she wears our designs boldly. Unfettered by expectations of traditional layering, Chinese Lantern drapes with a billowy peach blossom presence as Rose & Peony holds its ground in this opulent setting with the bold redness of the flowerheads bursting through. It is Stapleton Park that stands proudly in the fore and background, the luxury of the olive hue taking centre stage, playing with traditional richness and a new modern edge.  
Redefining Sanderson for a new era, this project paves the way for dynamic reinterpretations of layering our prints and patterns in the home. It is classicism with a twist, history honed for curious design eyes, and a celebration of all that is Sanderson, blended beautifully in a way that respects the past and embraces the future.
DISCOVER NATURE'S PALETTE
posted on 01 Jun 2023 in Interiors