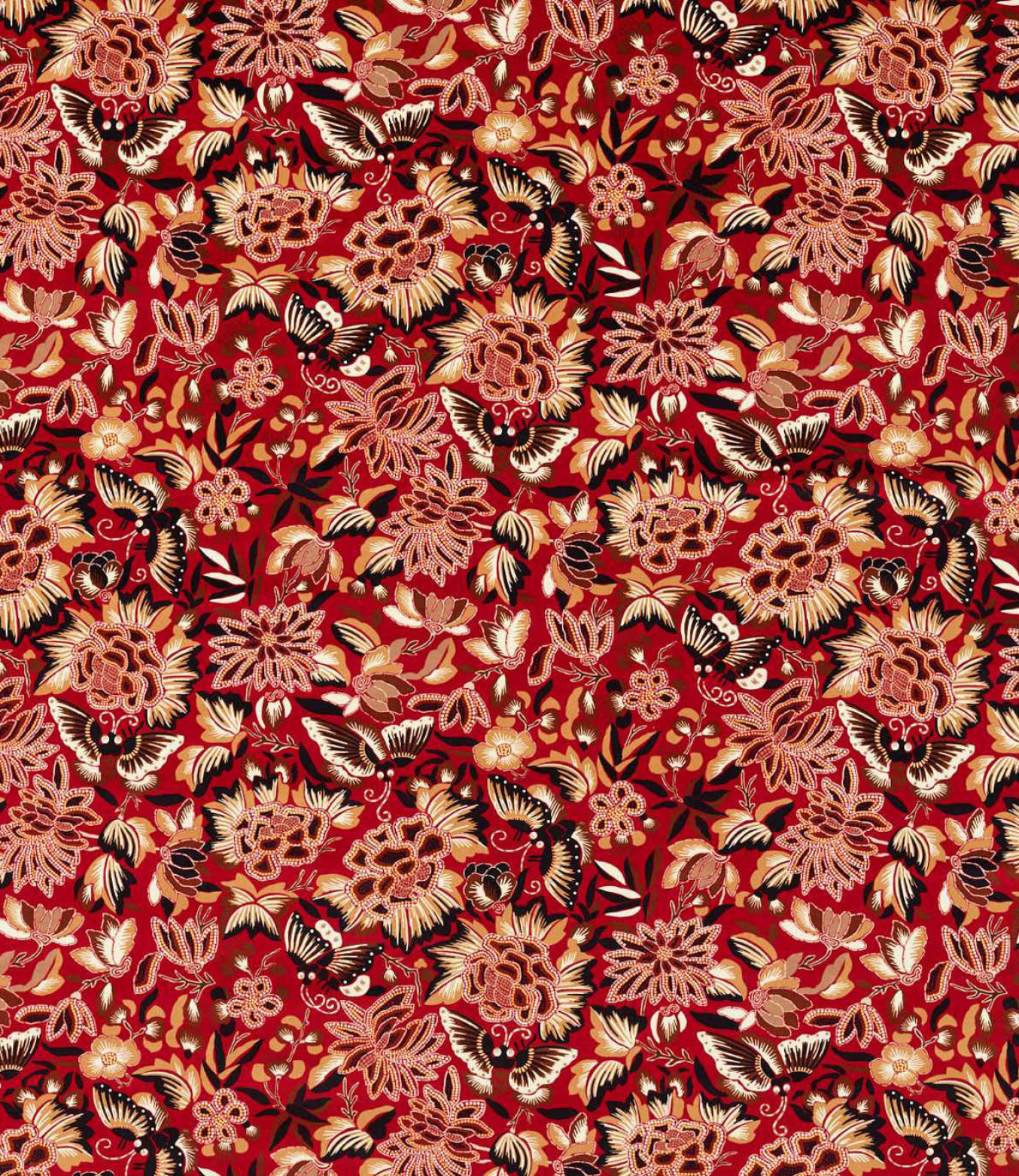 In this month's Feature Floral, we discover the rich colourways and intriguing inspiration behind our Amara Butterfly design.
The end of the 19th and early 20th century was a romantic period for English decoration. Chinese patterns, reminiscent of those found in our nation's ancestral homes remained popular and oriental water gardens were hugely fashionable, landscaped into the grounds of many English country estates.
Exuding tranquillity and calm, these gardens represented the tastes of the time, brimming with new and exotic plants. Inspired by an extraordinary collection of documents, Amara Butterfly features in our Water Garden collection, which captures the enduring beauty of this decadent era.
Available as both a wallpaper and fabric, Amara Butterfly was inspired by Chinese embroidery made towards the end of the 19th century. This popular 1930's design would've been imported from east to west when its cheerful style was first in vogue.
In three rich colourways: Emerald/Ink Black, Cinnabar/Ink Black and Bamboo/Fountain Green, the wallpaper is surface printed to capture a decorative, hand printed look on a lovely chalky ground.
Suitable for contract upholstery, curtains, blinds and cushions, the Amara Butterfly fabric is a beautiful soft cotton velvet which comes in a choice of two colourways: Cinnabar/Ink Black and Olive/Lotus Pink.
posted on 01 Dec 2022 in Interiors