Introducing Water Garden Collection
Introducing THE Water Garden Collection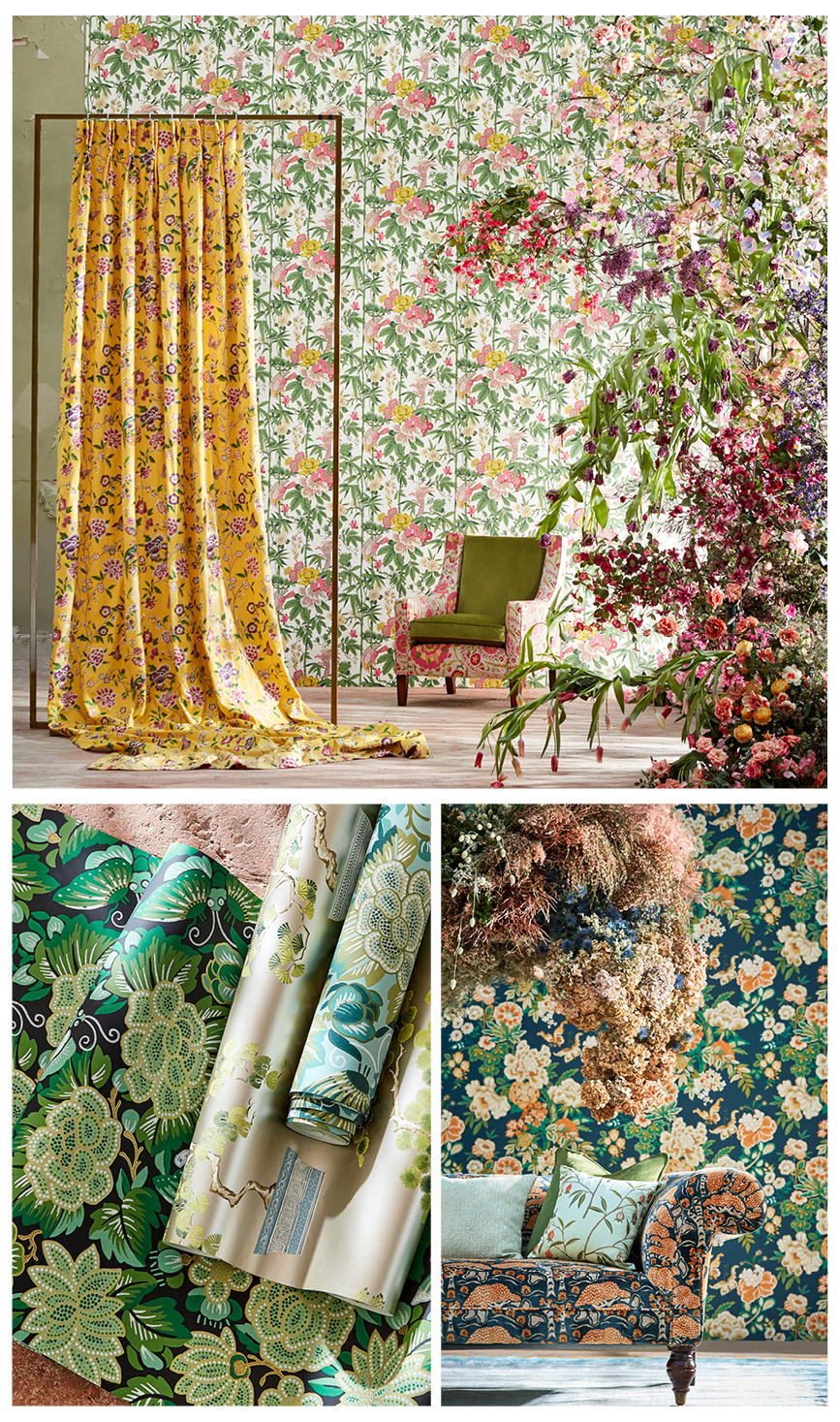 A celebration of newly discovered archive documents, we are delighted to launch our Water Garden collection of fabrics and wallpapers for SS22.
The end of the 19th and early 20th century was a romantic period for English decoration, influenced heavily by the enduring resonance of Oriental styles. Japanism and a love of Indian and Chinese patterns reminiscent of those found in our nation's ancestral homes remained popular, appreciated further by new and younger audiences.
Oriental water gardens were hugely fashionable and landscaped into the grounds of many English country estates. Exuding tranquillity and calm, they represented the tastes of the time, brimming with new and exotic plants. Inspired by an extraordinary collection of documents in the Sanderson archive, Water Garden captures the enduring beauty of this decadent era.
In the launch, we proudly share some of our most stylish documents. From the striking blooms of Emperor Peony to Fusang Tree's decorative history and the imperial symbolism of Chinese Dragon, Water Garden charts the appeal of Eastern inspired design and the joy of its application into the world of English interiors. Prominent to the story is the London wallpaper printer, Jeffrey & Co. (1836 to 1924). Best known for its association with several important Arts and Crafts figures, Jeffrey & Co.'s wallpapers of the time featured bold trailing patterns of highly stylised, oversized flowerheads, which burden the elegant turns of their coiling stems.
Rebecca Craig, head of design for Sanderson says, "This collection is all about discovering documents in our archive that lain previously untouched. Whether drawn, printed or painted, we're celebrating their authentic beauty and the host of eastern cultures that came together to create something so special.
Along with a touch of glamour, subtle metallics and vibrant colours blend to give our country aesthetic an elegant, contemporary twist".