Sojourn Prints and Embroideries
The Sojourn Prints & Embroideries collection evokes the spirit of Bohemia and Escape brought about by adventurous travel. Of returning with treasured objects, which are introduced into the home in a very English way. It is a feast of textiles; from prints to kilims, suzanis, Kashmiri shawls, embroideries, velvets and wools. Inspired by a love of global fabrics, the collection offers a fresh approach to decorating, where graphic elements are juxtaposed with softer more organic forms and tribal patterns to create exciting rooms.

View the complementary Sojourn Weaves and Sojourn Wallpapers Collections.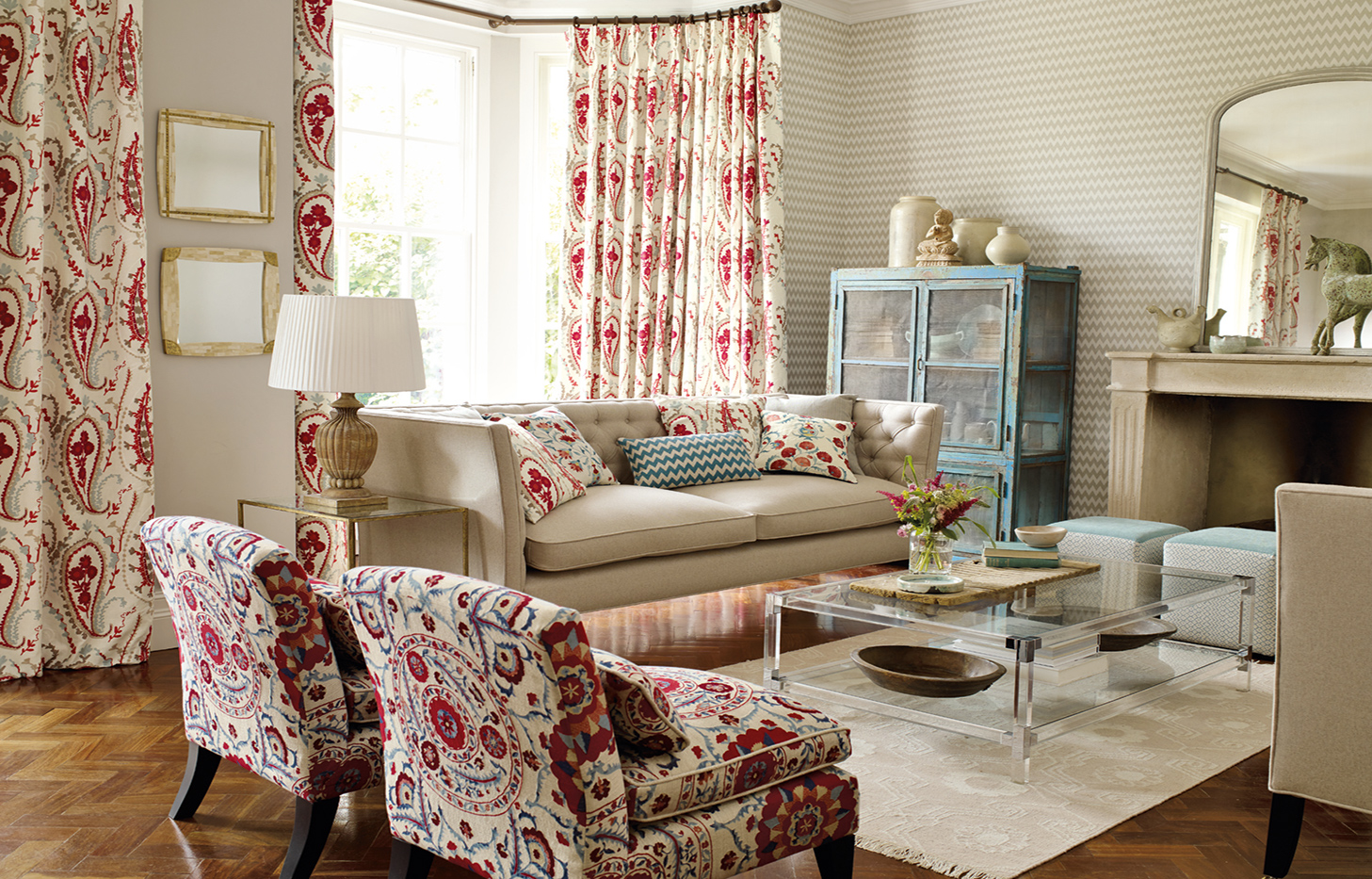 Designs In This Collection