Elysian Fabrics
Inspired by ancient woodlands, native wildlife and rare and beautiful plants, Elysian from Sanderson combines country style with the elegance of remote landscapes and native wildlife.
Detailed hand drawn designs including wide eyed owls, majestic deer and greylag geese meet shimmering clouds and trailing florals, capturing the beauty of the natural world.
Elysian comprises nine prints, three embroideries and one jacquard in sumptuous rich colourways such as Mulberry, Forest, Copper and Fig.
A range of co-ordinating Elysian wallpapers is also available.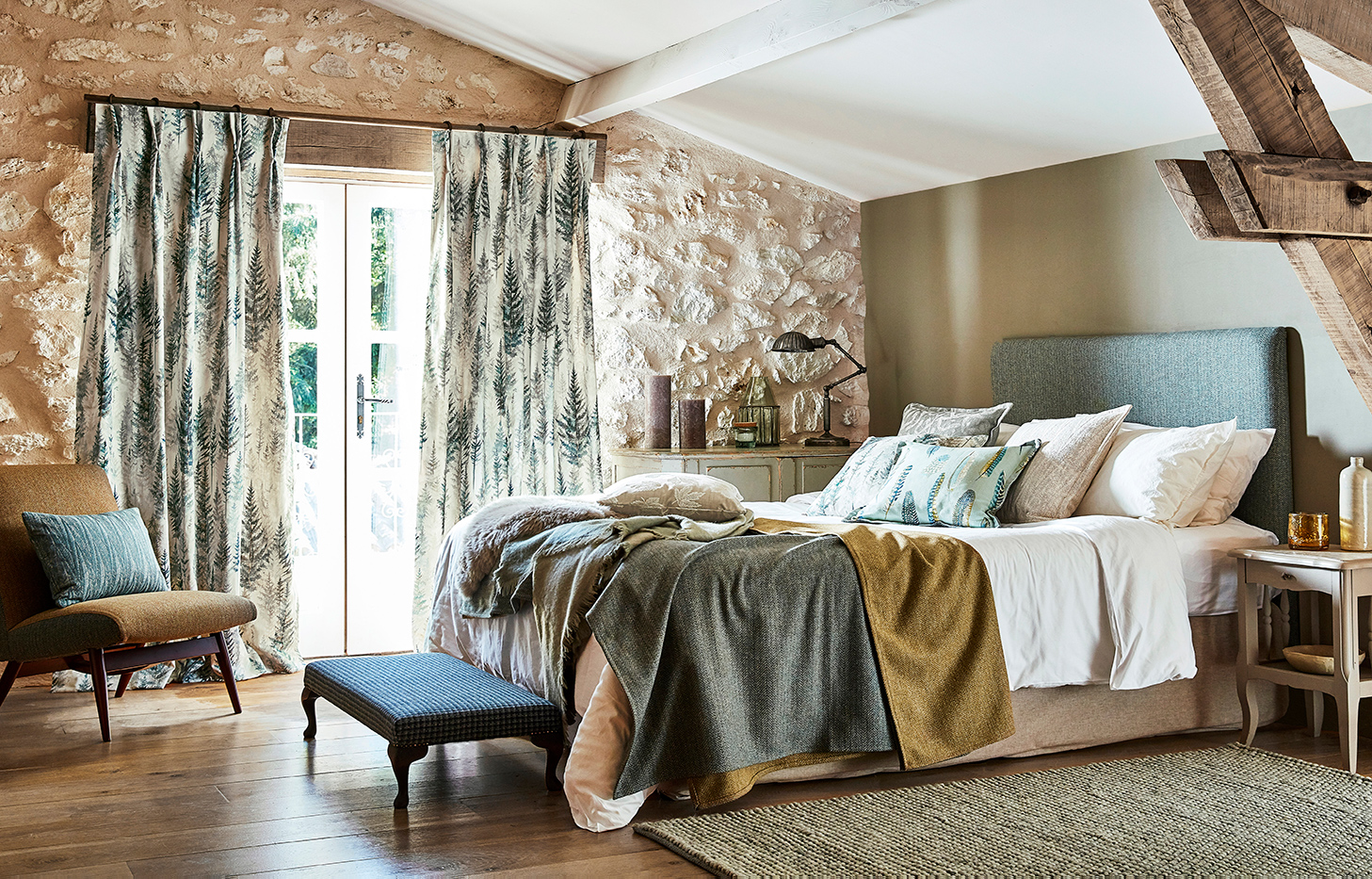 Designs In This Collection