Aegean Fabrics
Sea sprays, tumbled glass washed up on the beach, coral, fossils and wind-blown cascades of blossoms set the scene for the Aegean fabric collection, a fusion of natural organic imagery and soft mineral colours, woven and printed in a range of textural qualities.
The six luxurious weaves, three fabulous digital prints and three delicate embroideries can be used separately or together to create softly feminine, or smart and contemporary interiors. The motifs were inspired by natural elements of the seashore and the Mediterranean countryside with sparkly corals, stylised foliage and soaring birds.
View the complementary Aegean Wallpapers collection.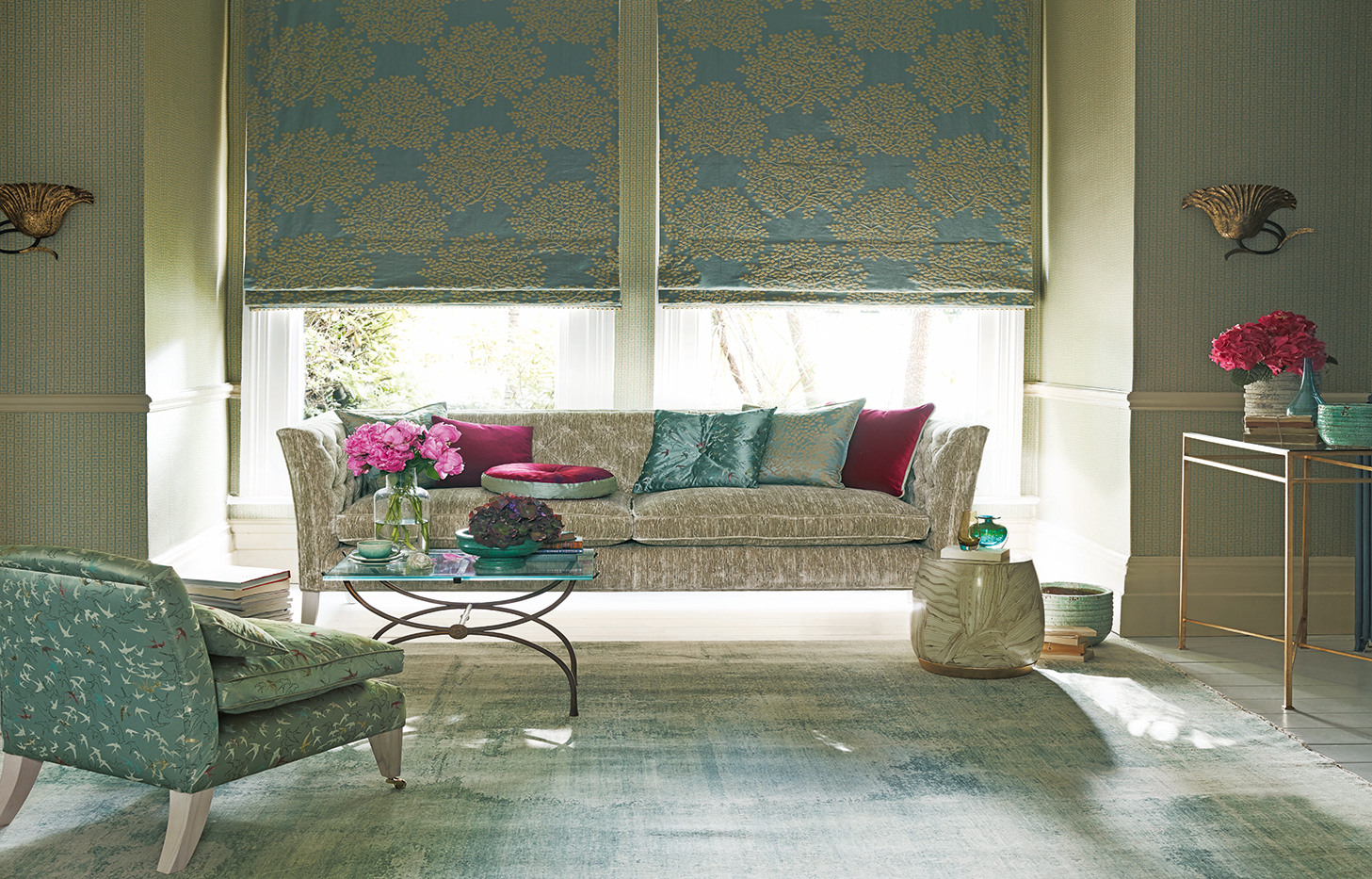 Designs In This Collection